Million Dollar DC Neighborhoods
Posted by Mark Washburn on Monday, February 3, 2020 at 1:49 PM
By Mark Washburn / February 3, 2020
Comment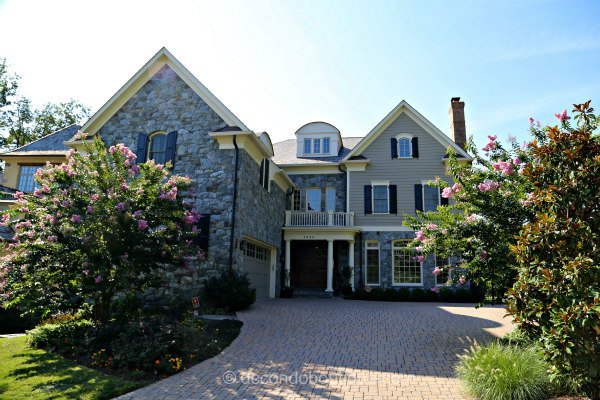 Home prices are on the rise in the DC area, as more neighborhoods pass the million-dollar mark. Consistently you'll find around 10 or so million-dollar neighborhoods in DC, where homes all average prices above $1 million.
Some neighborhoods are even higher than that. Last year the Spring Valley neighborhood had a median sale price of around $1.8 million, a big jump over last year. Large homes are the norm in this neighborhood of politicians, media personalities and Washington elite.
The Berkley neighborhood also topped the list for 2019 with a median sale price topping $1.6 million. Nearly surrounded by parkland, the affluent neighborhood is also one of the most exclusive.
Other million-dollar neighborhoods in DC include Kent, Georgetown, American University Park, Chevy Chase and North Cleveland Park. In most of these locations the median sold price increased year-over-year, and homes are selling very close to the list price, or even higher.
That's reflected in such neighborhoods as AU Park, Chevy Chase and North Cleveland Park. While some neighborhoods have seen a slight dip in the sold price year-over-year, it's generally not that big of a change.
With a median sales price above $2 million, Massachusetts Avenue Heights has routinely been named one of the city's most expensive neighborhoods, as well. The high prices, though, often mean that homes sit on the market for longer periods of time in this neighborhood than in other DC neighborhoods.
There are often fewer home sales reported in such areas. Still, there are some million-dollar DC neighborhoods where homes routinely go fast, and barely sit on the market for a week.
Of course, there are other DC neighborhoods that just missed making the million-dollar cut, with median sale prices just below $1 million. For 2019 the neighborhoods of Palisades and Burleith came in slightly below the million-dollar mark.