Millennials Eying Suburbs
Posted by Mark Washburn on Wednesday, October 4, 2017 at 11:52 AM
By Mark Washburn / October 4, 2017
Comment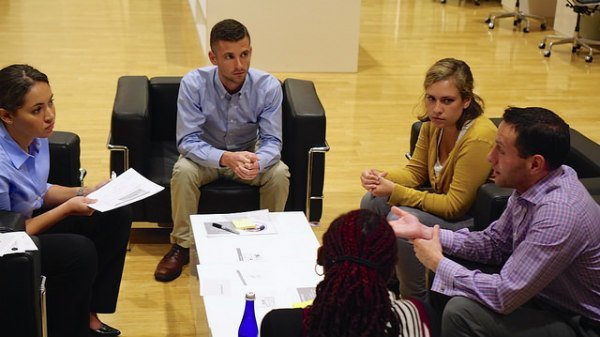 Photo: Ted Eytan
Long thought to be swayed by the convenience and vibrancy of living in an urban environment, new studies suggest that millennials are now eying the suburbs, perhaps in record numbers. It's no secret that the generation of young adults born between the early 1980s to around the year 2000 are influenced by the allure of available nightlife and entertainment, but some suggest the walk-able, urban communities are also, at least partially, being challenged by the allure of a more suburban environment.
Mostly geared towards families, life in the suburbs often affords a more quiet setting with more space and close proximity to desirable schools. That's significant because the large population of millennials is sure to make a big impact by where the majority of them choose to live.
While not every study comes to the same conclusion about the draw of the suburbs versus urban areas when it comes to millennials, some cities have definitely already seen an impact. Many downtown areas have been transformed into new neighborhoods, full of new residential options and storefronts including new coffee shops.
With all that new construction, though, comes the need for people to fill the space, and some cities are starting to wonder whether the trend of young professionals moving to the city has started to subside. Some reports suggest that more than half of millennials right now are renters.
While a city lifestyle is certainly appealing to many younger residents, it's still to be seen whether these same young adults will change their minds as they age, with a life in the suburbs becoming even more appealing later in life than it is to their current lifestyle needs. This possible role reversal could leave a lasting mark on newly developed residential and retail space, possibly changing the streetscape and affecting countless new apartments that were once designed for a large influx of young people to enjoy.