Midcity DC - Neighborhood or Venn Diagram?
Posted by Mark Washburn on Tuesday, July 27, 2010 at 9:10 AM
By Mark Washburn / July 27, 2010
Comment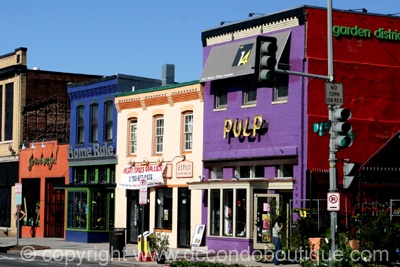 Interesting post on Housing Complex titled Neighborhood-making in Midcity, about the efforts to brand the 14th and U Street corridors as Midcity. The neighborhood business association has landed a $200,000 grant from the city to further these efforts.
The Midcity neighborhood is bounded by 16th Street to tthe west, Florida Avenue to the north, 7th Street to the east and Rhode Island Ave to the south. Most of us know and view this area today as the Venn diagram (hopefully you paid attention during 8th grade geometry) where the Logan, Dupont and U Street neighborhoods come together.
With an office in the 1500 block of 14th Street and an obsessive-complusive fixation with analyzing our website users search keywords, I can unequivocally state that the Midcity label for our 'hood is not on the radar screen of either co-workers or clients. If the Midcity label takes off, I am ready and able to build a DC Midcity neighborhood web page, for now we are going to stick with Dupont Circle, Logan Circle and U Street Corridor.