Metro Plans New Crystal City Station Entrance to Accommodate New Amazon HQ
Posted by Mark Washburn on Friday, July 30, 2021 at 11:11 AM
By Mark Washburn / July 30, 2021
Comment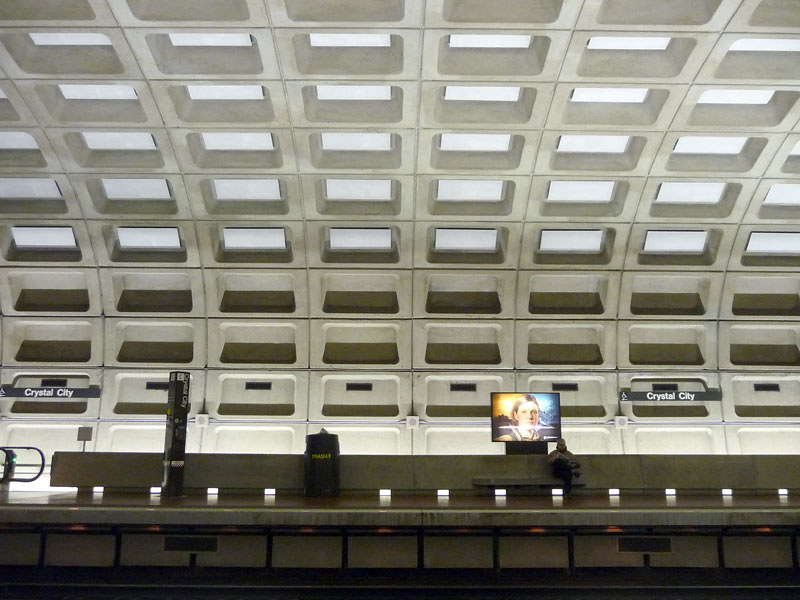 Photo: Jeff Jonez
With the expected arrival of thousands of additional workers in the near future, Metro leaders are working on plans to keep up with growth near the Crystal City Metro Station. A new proposal aims to make a second entrance to the station near Crystal Drive and 18th Street South.
While the station is already busy, adding a new entrance could help turn the station into a key commuting hub. That's significant because of all the new Amazon employees expected to descend on the area in the future.
In total, Amazon is expecting 25,000 employees at its new National Landing headquarters. The company's corporate complex consists of two high-rise buildings currently under construction, as well as another tower that's been leased to Amazon.
It will also consist of a tall glass spiral called the Helix. The entire complex could be finished by 2025.
Eventually Amazon plans for nearly three-million square feet of new office space in the recently rebranded National Landing. This burgeoning tech area is in need of better transit access.
While Amazon is certainly a consideration, a second entrance to the Metro station has reportedly been part of the county's long-range plan for more than 10 years. Engineering and design began just last year.
The Crystal City Metro Station sits next to the Virginia Railway Express commuter rail station and the Metroway bus station. Having a second entrance would allow direct access to those transferring to the Metro from other transit options.
The $91 million dollar proposal includes new escalators, elevator upgrades and stairs, as well as an underground passageway and a mezzanine to the train platform. Amazon isn't the only project headed to the area.
A multi-family development is also proposed at the site of the former Americana Hotel. Plans also call for two new apartment buildings with hundreds of units and some retail space.