McLean Gardens: Urban Living in a Parklike Setting
Posted by Mark Washburn on Monday, May 20, 2019 at 11:21 AM
By Mark Washburn / May 20, 2019
Comment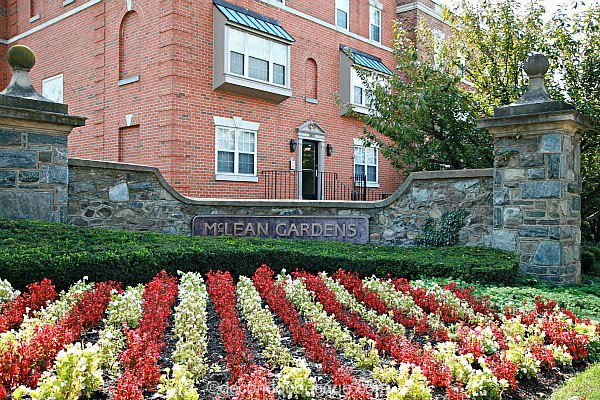 For urban living in a parklike setting, it's time to explore the possibilities of living in McClean Gardens. This historic community sits in Northwest DC, right on the edge of Glover-Archbold Park, yet also just a stroll away from shopping, dining, entertainment options, and public transportation.
Situated on nearly two-dozen acres of wooded property, McLean Gardens is home to dozens of condo buildings. Originally constructed around the early 1940s to house World War II-era defense workers in dormitory-style housing, the buildings later turned into rentals, and then condos in the early 1980s. These days buyers have their choice of flats, duplexes or lofts in McLean Gardens, and hold the distinction of living in one of DC's most desirable locations.
Residents are treated to such amenities as a community swimming pool, bike racks, barbeque areas and even a ballroom. On-site parking is available for an additional cost, but may be leased or rented, as well. This is also a pet-friendly community, any many small pets are welcome.
For added recreation, you'll also find nearby nature trails, playgrounds, a dog park and tennis courts, further adding to the appeal of McLean Gardens and its surrounding neighborhood. Not far away either is a community garden, offering up the opportunity to grow your own vegetables, plants and flowers. A nearby Children's Garden gives kids their own spot to learn about nature.
Several area public and private schools are also conveniently close to the community, as are a number of offices and retailers, some of which are national chains and some of which are locally-owned. In particular, Idaho Avenue, Wisconsin Avenue, Macomb and Newark are all great locations to take a stroll, with blocks of options in dining and shopping. From an area coffee shop to a sports bar, an ice cream shop to beauty salons, you'll find it all just a stroll away from McLean Gardens.