Mayfair on Main -- Urban Living in Fairfax
Posted by Mark Washburn on Monday, December 7, 2020 at 4:22 PM
By Mark Washburn / December 7, 2020
Comment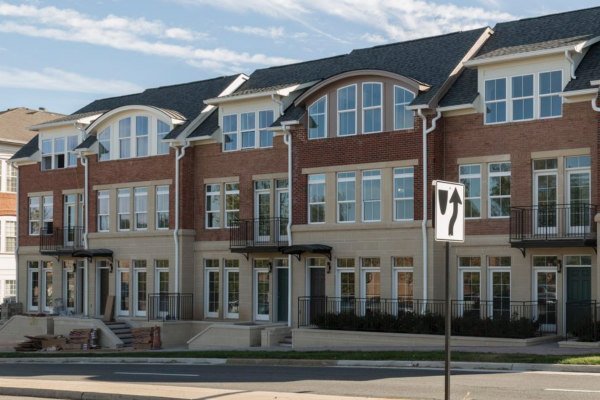 For luxury living in Old Town Fairfax, head to the exclusive new community of Mayfair on Main. Made up of around two-dozen townhomes, the new construction, red brick property offers your choice of two different floor plans, designed to fit in with the surrounding neighborhood.
While this walkable area may be historic, the new townhomes of Mayfair on Main offer all of the latest modern features and finishes. Each of the multi-level townhomes includes at least 2,400 square feet of living space, complete with three-bedrooms and 3.5-baths.
Buyers have the choice of a slightly smaller, 17-foot-wide plan, or a larger, 20-foot-wide floor plan. All of the townhomes in Mayfair on Main top a parking garage.
The main living space includes a living room, dining room and kitchen. The second floor of each townhome, meanwhile, makes room for two bedrooms, including a master with a soaking tub and walk-in closet.
The top floor comes complete with a bedroom and small loft. All of the townhomes also come with private roof decks, large enough to add in a lounge chair and dining table.
There's also the option of adding a double-sided, indoor-outdoor fireplace for further enjoying the private space, as well as a wet bar. While some of the units come with fenced-in back patios, others come with decks.
Other common features of the homes include stainless steel appliances and granite countertops. In addition, you'll find maple cabinetry. A waterfall kitchen island is one of the upgrades possible in Mayfair on Main, while all of the units are also complemented by floor-to-ceiling windows.
The property sits just blocks away from the greenspace of Old Town Square and about 10 minutes from the closest Metro station. The townhomes also sit within walking distance of coffee shops and upscale restaurants in historic Old Town Fairfax.