Max Weinberg Buys in Kalorama
Posted by Mark Washburn on Wednesday, February 3, 2016 at 10:34 AM
By Mark Washburn / February 3, 2016
Comment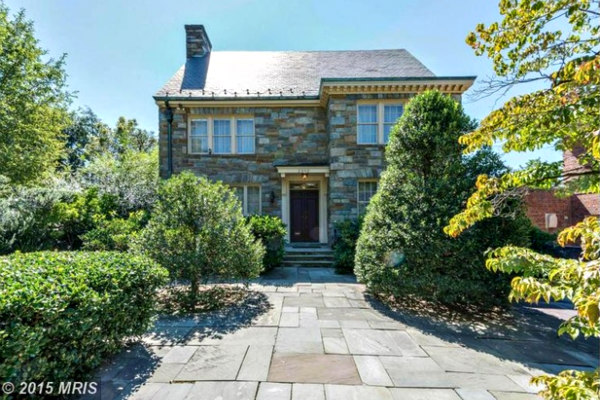 Drummer extraordinaire with rock musician Bruce Springsteen's E Street Band, Max Weinberg, this month bought a $2.4 million home in Kalorama, an upscale northwest DC neighborhood.  Weinberg plans to do a major renovation on a fieldstone home but plans to leave the exterior façade alone.  Although eventually moving into the home or at least using the home while visiting DC, Weinberg is known in real estate circles as someone who likes to buy and renovate homes in the United States as well as internationally.  He has already renovated 36 homes as projects.  The Kalorama home is located near the French Embassy.  This is one of five homes Weinberg owns.  A Wall Street Journal article quotes Weinberg as saying he first saw the Kalorama home online then toured it over Thanksgiving weekend, along with several others.

The home in tony Kalorama is approximately 3,000 square feet and was originally listed in October for $2.75 million.  The home has five bedrooms and 3.5 bathrooms.  Weinberg's renovations will include classic and midcentury interior renovations.  He may stay in the home when he travels to DC to visit his daughter, Ali Weinberg, an ABC News associate producer who lives in Washington.  Before buying this home in Kalorama, he toured at least six others in the Washington area.  He and his wife Rebecca buy and renovate homes before reselling.  

Weinberg is known as  "Might Max," a name coined by Springsteen.  He has been the longtime drummer for Bruce Springsteen's E Street Band, but he also wears multiple hats as the bandleader for Conan O'Brien on Late Night with Conan O'Brien and The Tonight Show with Conan O'Brien.  He has a lifelong interest in real estate and home design.  Weinberg is currently on tour with Springsteen.  His primary residence is in Palm Beach, Florida, where he spends most of his time and he has two other properties in Italy, including a Tuscan farmhouse.  Weinberg is 64, and grew up in New Jersey.