Market Square Commands Top Price
Posted by Mark Washburn on Wednesday, March 2, 2011 at 7:47 AM
By Mark Washburn / March 2, 2011
Comment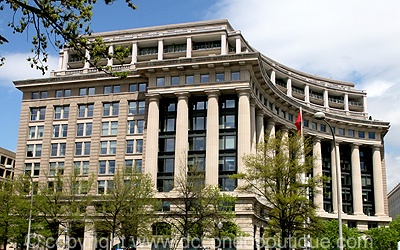 The Market Square complex located at 701 Penn and 801 Penn in the Penn Quarter neighborhood is selling for a record breaking rate of $904/SF. This two building complex features 679,719 SF of office and retail space as well 210 privately-owned condos.
Located on Pennsylvania Avenue midway between the White House and the Capital, Market Square is truly one of DC's power addresses. Over the last year, five residential condos have sold at Market Square ranging from a 2,200 SF penthouse for $1.3M to a 545 SF one bedroom for $345,000. The average cost per SF for these five transactions was $685/SF, well below the record breaking price for the commercial segment of the buildings.
Currently, four condos are listed for sale at Market Square East and Market Square West. All four active listings are one bedroom floor plans and range in price from $324,000 to $495,000.