Major Support for the National Landing Branding
Posted by Mark Washburn on Monday, October 7, 2019 at 3:45 PM
By Mark Washburn / October 7, 2019
Comment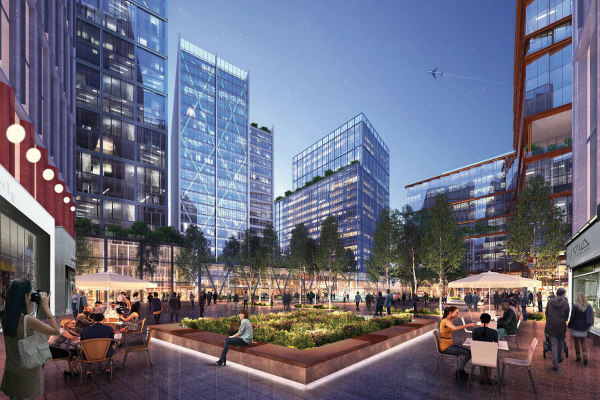 Support appears to be growing for a National Landing branding campaign. As the Crystal City Business Improvement District moves forward with absorbing portions of Pentagon City and Potomac Yard, some see a name change as the next logical step in the process.
With support from commercial property owners, the Arlington County Board recently approved a 76-percent boost in land for the BID. The land in question currently sits in Potomac Yard and Pentagon City, including land slated for the new Amazon HQ2.
Supporters say going by one name would help to better distinguish the area as one unified location. It's not a done deal just yet. Proponents of a name change say they're still interested in hearing what community and area stakeholders have to say and giving area residents the opportunity to submit their own ideas.
The National Landing brand first came to light when Amazon made its announcement it was bringing its new headquarters to Arlington. Amazon actually surprised and confused some when it referred to the location as National Landing rather than Crystal City.
Although perhaps first used by Amazon, it was actually coined by the BID, local economic development authorities and Amazon's property owner to better distinguish the area in and around its future headquarters. Until now it's been used mostly on an informal basis and not as an official location.
However, the BID now reportedly sees renaming as a high priority in creating a new visual identity for the area. It's planning to host an open house next month, providing information about the recent land acquisition and its branding.
As for Amazon, more meetings are planned to cover the design of its HQ2, plus its phases of development. Eventually, it's expected Amazon HQ2 will create around 25,000 jobs, with millions of square feet of office, retail and open space.