Lyon Village Dog Park Getting Updated
Posted by Mark Washburn on Sunday, August 25, 2013 at 8:49 AM
By Mark Washburn / August 25, 2013
Comment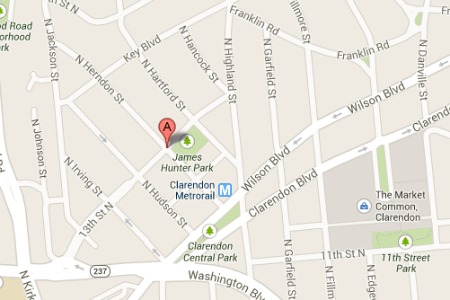 The newly updated Lyon Village dog park that is opening soon will be the eighth community dog area in Arlington. Named James Hunter Park, after a late Arlington County board chairman, major parts of the dog park have already been installed, like the surface for the community dog area, pathways, public art, lighting and landscaping. The park is located on the corner of North Herndon Street and N. 13th Street, a short walk from the Clarendon Metro.

The new Lyon Village dog park, designed to be environmentally self-sustaining, will operate an automated water management system that will reuse clean rainwater, and will use recycled materials throughout the park. The final design for the park shows a plaza terrace for picnicking, gardens, and an open lawn area.

More than 8,000 people live within a 10-minute walk of the 0.71-acre park and 15,000 more work in the Clarendon area. For those who live or work in the area, the park offers a space to socialize, exercise, play or relax.