Lovejoy Lofts - Distinctive Lofts Have Rich History
Posted by Mark Washburn on Friday, November 20, 2020 at 12:18 PM
By Mark Washburn / November 20, 2020
Comment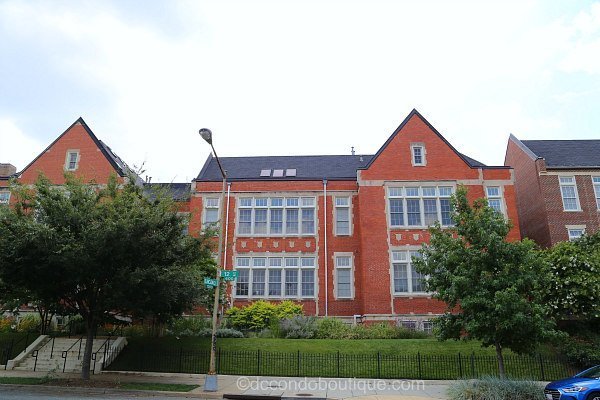 A converted schoolhouse makes the perfect setting for distinctive lofts with a rich history in Capitol Hill. The Lovejoy Lofts is just one of a handful of old schools that have since been restored and repurposed into condominium homes in the DC area.
This turn-of-the-century schoolhouse was first reimagined into condos in the mid 2000s, and now houses more than 50 private residences. During the renovation project, crews were able to successfully retain some of the building's original features, such as high ceilings, oversized windows, brick accent walls and arched doorways.
You will also find some top floor units today that come with vaulted ceilings and skylights. The historic features are additionally now joined by more modern and industrial design elements, such as exposed ductwork and concrete flooring.
You may also find some more unique additions with some of the condos, such as an old school blackboard, now situated in the middle of a living room wall. Other additions include some granite countertops, kitchen islands and an array of other coveted designs features.
Floor plans in the property include some one- and two-bedroom designs, with units generally ranging up to 1,300 square feet of living space. Of course, the units also offer the appeal of loft-style living, making these homes some of the more unique options for housing in the DC area.
In addition, Lovejoy Lofts provides some reserved parking and a pet-friendly atmosphere. While the building is no longer used as a school, the historic façade of the building still graciously blends in with the surrounding Capitol Hill neighborhood.
The convenient location is also just blocks away from the popular H Street Corridor, while it's also not far from the playground and green space of Stanton Park. This is a great place to get back to nature, while staying close enough to the city's urban delights.