Looking Forward in Georgetown
Posted by Mark Washburn on Monday, September 11, 2017 at 6:04 PM
By Mark Washburn / September 11, 2017
Comment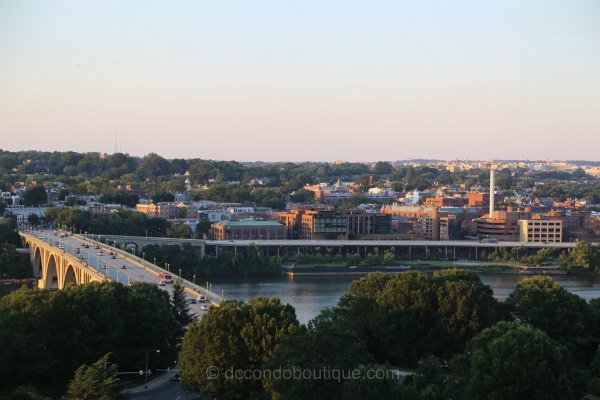 From gondolas to cable cars, Georgetown leaders and residents have their eyes set on the future, and its one that could look very different than the Georgetown of today. Both are just a couple of concepts that have been floated by locals and officials, hoping to reenergize one of DC's finest neighborhoods.
While still one of the most desirable areas, local leaders know that redevelopment projects in other nearby neighborhoods are drawing a lot of interest, and that for Georgetown to stay relevant it needs to stay ahead of the curve. Already, the city's lost some notable retailers, boutiques and restaurants over the past several years, and that means a concerted effort to help not only help retain existing businesses, but drive new opportunities and interest well into the future.
One way the city hopes to create new buzz is with Georgetown 2028, a lofty proposal that calls for revitalizing public space and expanding parks, along with new development and new transportation options. It all started a few years ago with planning for a 15-year strategy. The broad plan calls for helping the city attract unique dining and shopping options, reducing vacancies and tackling the city's longstanding transportation needs.
For year leaders explored bringing a Metro station to Georgetown as part of a multi-billion dollar Metro expansion plan. Now, they're exploring proposals including building a Gondola over the river and expanding streetcars.
On a smaller scale, the city's already installed new bicycle corrals and made improvements to pedestrian crossings. They've also temporarily widened some sidewalks, all in efforts to make the area more pedestrian friendly and easier to get around.
The city's also secured some funding for the C&O Canal, installed some new signage around the neighborhood and worked with property owners along Wisconsin Avenue to help attract new tenants. Because surrounding neighborhoods have enjoyed their own revitalization and development, there's increasing competition for area residents to shop and dine outside of Georgetown. It's hoped that by making steps like this, it will help propel Georgetown forward as a desirable neighborhood for years to come.