Logan Circle vs Dupont Circle
Posted by Mark Washburn on Friday, September 11, 2020 at 12:39 PM
By Mark Washburn / September 11, 2020
Comment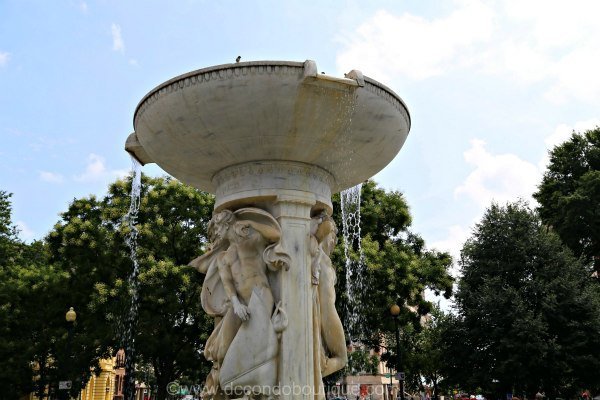 They rank high on the list of DC's hippest neighborhoods, but Logan Circle and Dupont Circle do have some differences. While the popular neighborhoods share some attributes, they are also distinctive in their offerings.
Logan Circle
Named after a traffic circle of the same name, the popular neighborhood of Logan Circle often attracts a mix of people, including singles, couples, artists and even nearby university students. Considered one of DC's most diverse areas, Logan Circle is known for its trendy restaurants, hip stores and its thriving nightlife.
This is especially true along vibrant 14th Street. While most people know the walkable neighborhood for all of its offerings, it's actually named in tribute to a Civil War general. You'll see a statue of him still standing in the middle of the traffic circle.
Dupont Circle
Named after another Civil War hero, Dupont Circle is one of the most important traffic circles in DC. It's the intersection of Massachusetts, New Hampshire and Connecticut avenues, but that's not its only claim to fame.
The neighborhood of Dupont Circle is considered by some to be a center for cultural and urban life in the DC area. The upscale neighborhood is home to museums, embassies and art galleries.
At the same time, it's also home to an eclectic mix of coffee shops, hip restaurants, specialty bookstores and nightlife. Dupont Circle also includes a mix of businesses that specifically cater to the gay community.
Residents of Dupont Circle range from young professionals to lobbyists and government employees. Some argue that Dupont Circle offers up more of a "downtown feel".
The neighborhood has traditionally offered more apartments than Logan Circle, but fewer rowhouses. If nothing else, the fountain in the middle of the Dupont traffic circle is a popular spot for political rallies and sometimes a fun spot for people-watching.