LivingSocial CEO Moves Back to U Street Corridor
Posted by Mark Washburn on Sunday, October 27, 2013 at 8:00 AM
By Mark Washburn / October 27, 2013
Comment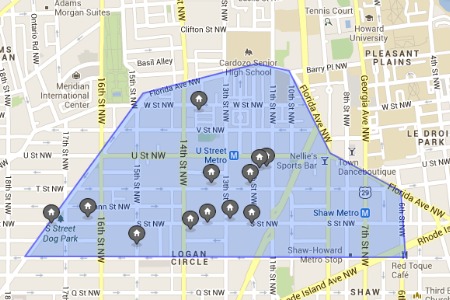 LivingSocial CEO Tim O'Shaughnessy just bought a newly renovated home near popular U Street for $1.4 million.  O'Shaughnessy and his wife bought a 3 bedroom, 1,708 SF townhouse near T and 15th Streets, NW, last month and are currently living in it.  He previously lived in this neighborhood and decided to return to T Street a year later, after living in DC's Kalorama Heights neighborhood for a very short period of time. 

Previously, the daily deal entrepreneur sold a 4-bedroom, 3-bath Victorian rowhouse near the U Street corridor for $1.24 million.  O'Shaughnessy, cofounder and CEO of the deals company, LivingSocial, then bought a new home in Kalorama Heights for $2.15 million.  This home was much larger than his first home featuring 4 bedrooms and 3,000+ SF.  Within a year, he returned to the trendy U Street corridor and downsized to a smaller townhouse.  We are wondering whether O'Shaugnessy down-sized and moved back because missed the trendy, youthful vibe of the U Street Corridor or if he is downsizing based on the long term business challenges he faces at Living Social?

U Street Corridor is a residential and commercial neighborhood in northwest DC with many fashionable shops, restaurants, live music venues, nightclubs, and art galleries along a 9-block stretch of U Street.  The boundaries extend from 9th Street, NW, on the east to 18th Street and Florida Avenue, NW, on the west, before entering the Dupont Circle neighborhood.