Live Near the Veep in Observatory Circle
Posted by Mark Washburn on Wednesday, August 11, 2021 at 6:54 PM
By Mark Washburn / August 11, 2021
Comment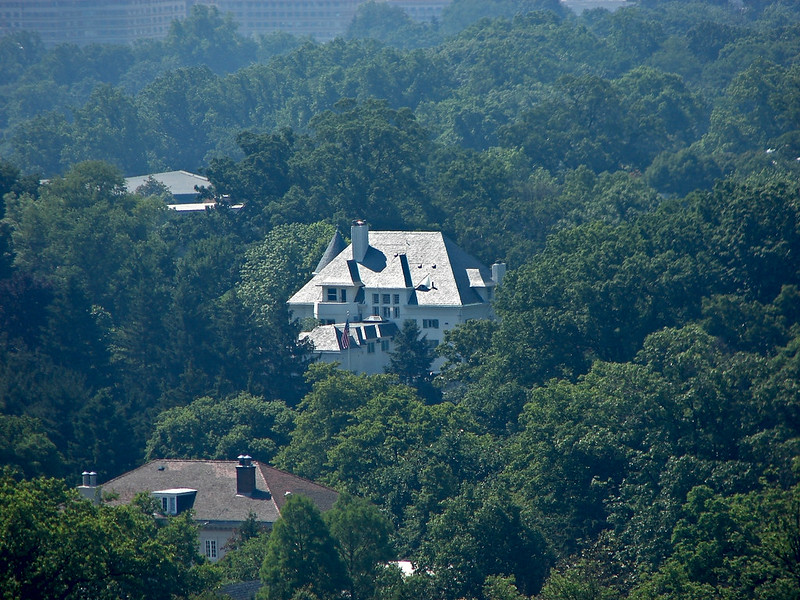 Photo: Steve Fernie
Live near the Veep when you choose from one of the truly outstanding homes of Observatory Circle. Currently home to Vice President Kamala Harris, it's not out of the question to occasionally see the VP's motorcade driving through the neighborhood.
You will additionally find several embassies in the area, mostly lining Massachusetts Avenue. Despite all of its grandeur, Observatory Circle also maintains a more peaceful setting , with relatively quiet, tree-lined streets filled with some sophisticated residential options.
While One Observatory Circle may be the most recognizable home in the area, many of the homes of DC's Observatory Circle neighborhood are certainly impressive in their own right. This small, yet extremely exclusive DC community is known for its large, well-kept lots and its extremely beautiful homes.
Many of the homes of Observatory Circle are easily priced in the multi-million-dollar range. The luxury homes of Observatory Circle often come in Victorian, Colonial and Tudor designs.
It's common to find turn-of-the-century homes and even some mid-century homes sometimes for sale in this part of DC. They also often come with a great deal of square footage.
If you're looking for something a bit smaller without all the upkeep of a single-family home, it's still possible to find some condos or even apartments available in the area of Observatory Circle. Whether you choose a boutique condo building with easy access to area parks, restaurants and grocery stores, or a stunning single-family home, you'll find some impressive options to choose from when you take your home search to Observatory Circle.
The convenient neighborhood is also home to a popular rec center on its southern edge. Of course, this affluent part of DC is likely best known for its proximity to the Vice President's home, and there's nothing quite like the exclusiveness of DC's Observatory Circle neighborhood.