Live Car-Free In Crystal City
Posted by Mark Washburn on Friday, December 5, 2014 at 6:04 AM
By Mark Washburn / December 5, 2014
Comment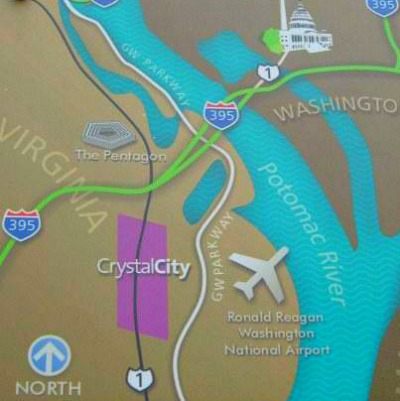 For people who want to be car-free and live in an urban neighborhood, Crystal City in Arlington, Virginia offers a ton of everyday conveniences (including its own Crystal City Metro Station) where you can live, shop and work close to DC. It is ideal for commuters since it's as close to DC as you can get outside of downtown with many public transportation options. You can even do all of these things without stepping outside due to an interesting integration of high-rise buildings and office buildings with underground corridors. Crystal City is made up of residential high-rises, corporate offices, hotels, office buildings, shops, boutiques, restaurants and cafes. Crystal City is conveniently centered along Jefferson Davis Highway, south of The Pentagon, east of Pentagon City.

Tree-lined streets above ground, as well as underground corridors and walkways filled with eateries, shops and services, link most buildings in Crystal City. Hotel rooms are abundant to accommodate visitors, and Crystal City is easy access to Washington National airport and everyday conveniences such as pharmacies, banks, doctors, dentists, post office, grocery stores, and 3 universities offering professional and advanced degrees through night classes and other programs. In addition to having its own neighborhood Metro Station, Crystal City has frequently-run Metrobuses, major bike trails and a Capitol Bikeshare program, the first Arlington neighborhood to offer this service.

New development exists or is rapidly popping up in Crystal City since its location is considered prime for commuters. Potomac Yard is being built on a site of a former rail yard. There are condos, a Harris Teeter grocery store, and New 220 Apartments on Crystal Drive. Residents of Crystal City have wonderful recreation options, like the Crystal City Water Park that hosts outdoor lunch spots, summer concerts and regular special events during lunch and evening hours. Many public places have free Wi-Fi for residents, workers and visitors. There are public volleyball and basketball courts, and 2 Sport & Health Clubs; a bike trail leads to an 18-mile Mount Vernon Trail.