Little Village in the City: Woodley Park
Posted by Mark Washburn on Wednesday, July 1, 2020 at 4:05 PM
By Mark Washburn / July 1, 2020
Comment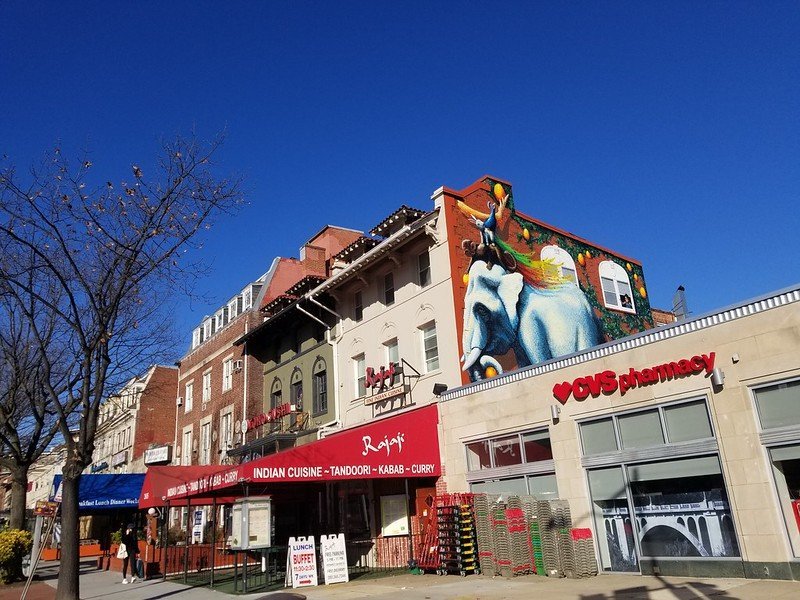 Photo: BeyondDC
As its own little village in the city, Woodley Park offers up a range of options to its residents. It's the kind of place that boasts the convenience of a city lifestyle, with the added advantage of plenty of nearby green space and a quiet setting.
Found to the north of Dupont Circle, Woodley Park is perhaps most notably bordered by Rock Creek Park and the National Zoo. The location makes it just as easy to enjoy the miles of nearby biking and jogging trails as it is to experience the restaurants and cafes of Connecticut Avenue.
You'll find bakeries, brunch worthy patios and historic hotels in Woodley Park. The neighborhood's also distinguished by some more unusual additions, such as its jumbo-sized mural of Marilyn Monroe.
While it's common for neighbors to meet up with neighbors at the local farmers market or community picnic, the neighborhood still allows for the convenience of a Washington lifestyle. The Woodley Park neighborhood offers an active community association with planned events, while at the same time there's virtually always something going on at the nearby zoo.
Still, the northwest neighborhood maintains a more peaceful setting than some of its nearby neighbors like Adams Morgan. For those interested in a quiet lifestyle, yet one that's close enough to also enjoy some of DC's more vibrant locations, Woodley Park often fits the bill.
Many of the homes in Woodley Park are single-family rowhouses, dating back to the early 20th century. Some of these homes have been extensively renovated in more recent years, with modern interiors.
It's common, though, that even many of the renovated homes are able to retain their historic character. From single-family homes to condos and co-ops, Woodley Park offers up some real options for those interested in the little village in the city.