Lionel Lofts: Logan Circle New Construction
Posted by Mark Washburn on Thursday, March 8, 2012 at 7:56 AM
By Mark Washburn / March 8, 2012
Comment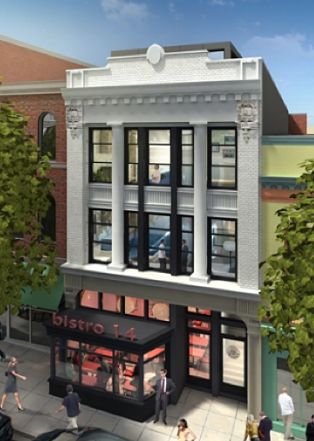 With the 1500 block of 14th Street in Logan Circle attracting powerhouse brands like Mitchell Gold + Bob Williams and TTR Sotheby's International Realty, it was only a matter of time for development to spread southward to the 1400 and 1300 block of 14th Street. While Caribou Coffee was a start, to date there hasn't been a groundswell of development activity on these blocks.
Upstart DC-based developers CAS Riegler have made a mixed-use bet on the former Lionel Train store located 1324 14th Street. A ground floor restaurant and five upscale condos being marketed as Lionel Lofts are currently under construction as chronicled by Preservation Nation.

Lionel Lofts delivery is targeted for the summer of 2012. Here is a resource to learn more about Lionel Lofts.