Lee-Fendall House Has Ties to Downton Abbey
Posted by Mark Washburn on Tuesday, September 3, 2019 at 12:36 PM
By Mark Washburn / September 3, 2019
Comment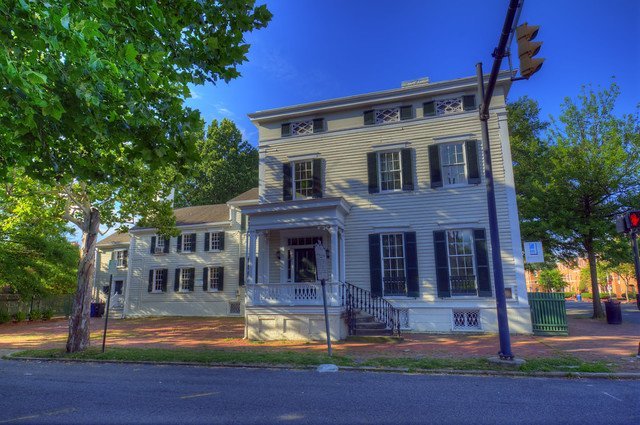 Photo: Craig Fildes
It may sit a long way from the fictional Downton Abbey, but the historic Lee-Fendall House in Old Town Alexandria has real ties to the popular TV show's set. Downton Abbey is filmed at Highclere Castle, and its current owner is said to be a direct descendant of the original owner of the Lee-Fendall House.
In response to the upcoming Downton Abbey movie release, the Lee-Fendall House Museum & Garden is hosting a movie release party. It's planned for September 28, which activities including a scavenger hunt and a trivia contest.
Guests will also get to learn more about all of the connections between the Old Town site and the movie site, including some characters who were actually based on Fendall family members. For those unable to attend the release party, there will also be specially themed Downton Abbey museum tours held later this fall.
Constructed in the late 1700s, the Lee-Fendall House sits on the National Register of Historic Places and on the Virginia Landmarks Register. While it stayed in the Lee-Fendall family for generations, it eventually changed hands.
Flash forward to more recent years and the Virginia Trust for Historic Preservation eventually purchased the home in the early 1970s, initiating plans to turn it into a museum. The trust now uses the museum to display family heirlooms and other period pieces that promote a historical record of 19th and 20th century life.
You'll find jewelry, portraits, letters, books and documents on display, as well as a large furniture collection tied to the Green Furniture Company. The museum also features an award-winning garden, including a magnolia tree dating back to the mid 1800s.
An ongoing restoration project at the Lee-Fendall House focuses on restoring the site to its original splendor. The multi-phase project has already helped restore the dining room, with future projects including outside restoration and repair of the kitchen's chimney.