LeDroit Park: Historic & Quiet Neighborhood
Posted by Mark Washburn on Monday, May 15, 2017 at 4:50 PM
By Mark Washburn / May 15, 2017
Comment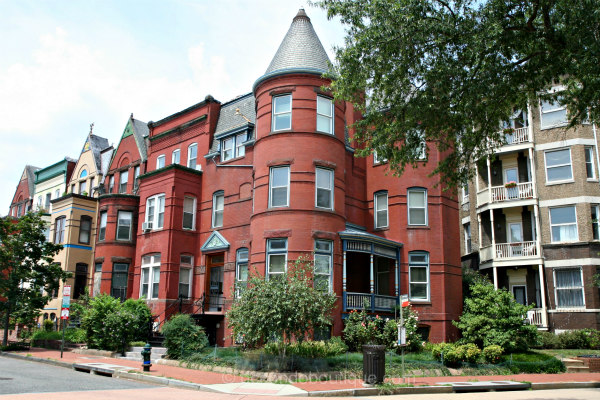 Packed with history, with landmark buildings and 19th century architecture, the quiet neighborhood of LeDroit Park continues to entice new residents and curious visitors, alike. Known for its narrow streets, named after the trees that line them, the area is also regarded for its extensive landscaping, historic architecture and less ideally, it's segregated past.
First designed following the Civil War, LeDroit Park began as a "white" neighborhood. Then came the late 1880s when students from nearby Howard University helped lead the charge to integrate the neighborhood, physically tearing down some of the fences that once separated LeDroit Park from other local neighborhoods.
These days that story is told through organized walking tours. The recently opened LeDroit Park Heritage Trail provides the setting for a 90-minute, sign-filled tour, leading people through the history of former residents and the neighborhood, itself. There are locals, too, who still remember what LeDroit used to be like, filled with thriving nightclubs and jazz clubs, only to be changed again by rioting in the late 1960s.
Officially known now as the LeDroit Park Historic District, the neighborhood is close to a Metro station, plus is easily within reach of several restaurants, parks and a community garden. The Mary Church Terrell House, former home of a well-known civil rights leader, is a designated National Historic Landmark and the neighborhood, itself, holds a spot on the National Register of Historic Places.
In recent years, the neighborhood has been transformed, a place where residents are more diverse, and home prices are headed up. While it was once possible to purchase an affordable home in LeDroit with ease, there are now many $1 million homes in the area, and both private and public investment is on the upswing. At the same time, age-old Victorian mansions, row houses and other homes traced back to the beginning of the neighborhood still stand. In fact, about 50 original homes built in the late 1870s are still around today in LeDroit Park.