Le Diplomate Forever Changes 14th and Q
Posted by Mark Washburn on Wednesday, March 12, 2014 at 10:27 AM
By Mark Washburn / March 12, 2014
Comment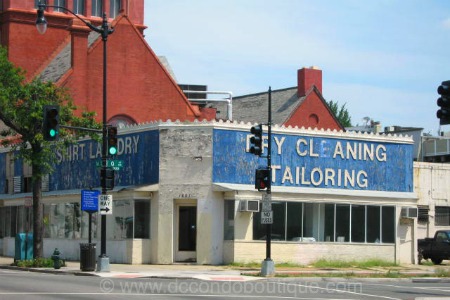 14th and Q in 2009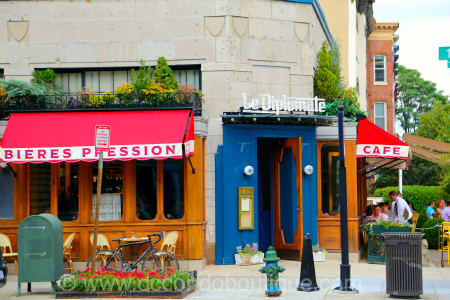 14th and Q in 2013
The northeast corner of 14th and Q has forever changed…..it is now impossible to walk to our office in the next block without thinking about and smelling the amazing bread that is now baked on this corner.   We are not talking Whole Foods $4.00 loaf bread…..but rather Marie Antoinette "let them eat cake" hand-crafted by the baker of the royal court bread.

This mouth-watering bread is from one of the hottest and most popular restaurants to open in the District in a long time.  Le Diplomate is packed with Francophiles and players including the First Lady who yearn for French dining at a bistro with cutting-edge design, and stellar food, service and ambiance.  But you may face a challenge when calling for a reservation at the most-talked about restaurant in DC.  The place is packed with people, and has lines out the door.

Best advice: try to get a patio table during warm weather and save room for dessert.  Enjoy drinks and delicious food like a Parisian sitting at a street café.  Weekend brunch and dinner menus feature a raw bar, seafood, hors d'oeuvres, a selection of egg dishes, sides like pommes frites, sandwiches and salads, entrees, a wide variety of cheese, bubbly Brunch cocktails, and a bread basket with 3 different types of warm bread including French rolls.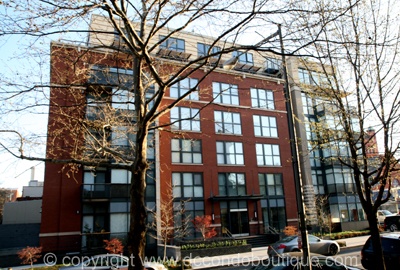 Q14 Condos - 1401 Q St NW
Replacing a long shuttered dry cleaners shop, Le Diplomate stands at the opposite corner of the swanky Q-14 luxury condominium building.  This 7-story pet-friendly condo building hosts 28 residences of 1, 2, and 3 bedroom units.  Loft-style homes feature modern open interiors, designer kitchens, hardwood floors, soaring ceilings and floor-to-ceiling windows for lots of natural light; some condos have floating staircases, private balconies and underground parking.  Perks of the building are a terraced courtyard at ground level for all residents to enjoy and a rooftop deck providing sweeping city views.  The Q14 is within walking distance of the U Street Metro Station and the shops, restaurants and entertainment of the 14th Street corridor.

In addition to the Q14, there are several other upscale condo developments located in close proximity to Le Diplomat and the corner of 14 and Q.
Condo Listings Near Le Diplomat:
Listings near Le Diplomat