Lake Anne: Where Reston Eats, Shops and Plays
Posted by Mark Washburn on Friday, November 4, 2016 at 9:19 AM
By Mark Washburn / November 4, 2016
Comment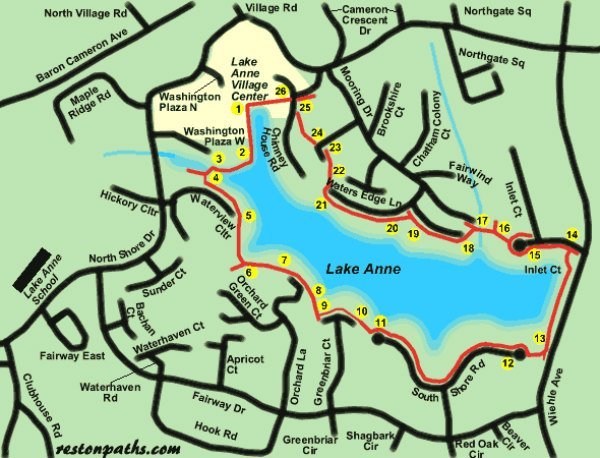 The place to go for dining, shopping and entertainment, Lake Anne Village Center provides a well-rounded location for just about everything in Reston. This unique location offers restaurants serving up traditional American-themed cuisine, plus there are ethnic dining selections too, along with specialized craft beer, handcrafted chocolates and specialty stores.
First built up in the early 1960s, many other town centers took inspiration from Lake Anne, joining Reston, the nation's very first post-war, planned community. Constructed around a reservoir, the first shops and homes went up in Lake Anne within just a couple of years. Decades later a redevelopment plan has led the effort to once again revitalize the area, with plans to keep some of Lake Anne's original architecture in tact, while pushing forward with other new ideas for the future, such as building new high-rises. An affordable senior housing complex is in the latest plans, plus smaller scale plans have also been pitched, such as incorporating gondola rides on Lake Anne.
Never the less, the Lake Anne area already exists as a major force in deeming Reston one of the top places to live in Northern Virginia. The area is home to numerous restaurants, an art gallery and the Reston Historic Trust Museum. On Saturday mornings residents enjoy the busy Reston Farmer's Market and free movies and concerts take place throughout the summer months. As well, the Lake Anne annex of Reston Community Center is known for its numerous programs and classes that run throughout the year.
The thing that truly sets Lake Anne apart from other area communities, however, is the lack of big box stores. Chain stores mostly do not exist here, as Lake Anne is strictly a local-business area. This unique selection also translates to Lake Anne real estate, known for its abundant options located in small neighborhoods, with everything from contemporary to colonial-style housing.
Lake Anne Homes & Condos For Sale
Lake Anne Homes & Condos For Sale