Kipling House Coming to The Hill
Posted by Mark Washburn on Monday, April 24, 2017 at 3:57 PM
By Mark Washburn / April 24, 2017
Comment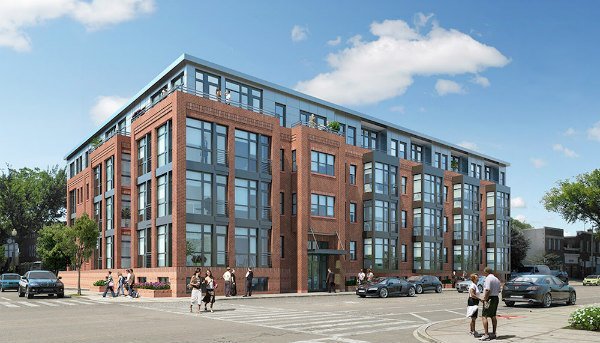 With the promise of nearly 50 new luxury condos, the extraordinary new Kipling House development is headed to The Hill. This four-story, 49-unit planned building will feature your choice of studio, one- or two-bedroom homes, complimented by exceptional extras that are sure to appeal to buyers in the region.
Located just steps away from Eastern Market and Barracks Row, the exciting new building is an inspirational project from Madison Investment. Not yet ready for sale, the units are set to include upscale finishes, coupled with open floor plans and extraordinary attention to detail.
Common features of the homes include the high-end porcelain tile in the baths and the chef-inspired kitchens. While few other details about the new homes are being released just yet, there are some reports that the two-bedroom units will range from 850 to 900 square feet in size, with more than half of the available units coming in with this design.
In addition, the development will offer underground and surface parking, along with space for bicycles. As well, residents of Kipling House are sure to enjoy the green roof and communal roof deck, with views of the surrounding neighborhood. To help appeal to area residents, developers made a handful of changes to the building's planned exterior to help better blend in with the surrounding neighborhood and make it more compatible with the designs of the Capitol Hill Historic District.
Once the site of a parking lot and auto service station, the new development is located in Capitol Hill, between Barrack's Row and Potomac Avenue along 11th Street SE. That's the corner of I Street and 11th. Also close to a Metro station, the incredible location of Kipling House puts future residents easily within reach of eclectic retailers, entertainment and dining options.
Delivery of the new units within Kipling House is expected sometime later this year.