Kingman Park: Great Value for First-time Home Buyers
Posted by Mark Washburn on Wednesday, October 2, 2019 at 1:21 PM
By Mark Washburn / October 2, 2019
Comment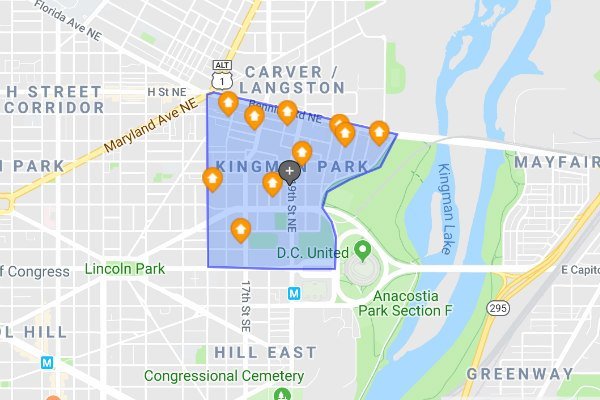 If you're in the market for your very first home, Kingman Park is a good option to begin your search in the DC area. The neighborhood is a great value, especially when it comes to first-time home buyers.
Many of the homes of Kingman Park are brick rowhouses with large front porches ideal for families and neighbors. Mostly built up around the 1920s to 1940s, some of the homes of Kingman Park have been recently renovated to add in such upscale features and finishes as stainless steel appliances and granite or quartz countertops.
Of course, you'll also find plenty of charming character with many of the homes in this neighborhood. That's not to say all of the homes are older homes.
You will also likely find some newer construction options, including condos built in more recent years. Whether it's your first time buying a home or not, keep in mind that homes often go fast in DC, especially those that are attractively priced and have been well maintained.
While Kingman Park is mostly residential itself, if you're hoping to find a neighborhood close to everything, Kingman Park has that too. The neighborhood makes it easy to reach area restaurants and bars in the H Street Corridor, plus even the Langston Golf Course and the Anacostia Riverwalk Trail for outdoor fun and recreation.
The location is also just a short distance from sporting venues and entertainment options like RFK Stadium. In addition, many homes sit just a short distance from public transportation, making it easier to commute around the rest of the region.
When taking a broader look, Washington ranks as the 4th best large metro area in terms of first-time buyers. The ranking comes from Bankrate, which gave DC high marks for safety and gives admirable marks for DC's better than average job market.