Kalorama Triangle: Exclusive & Historic Neighborhood
Posted by Mark Washburn on Wednesday, July 18, 2018 at 10:43 AM
By Mark Washburn / July 18, 2018
Comment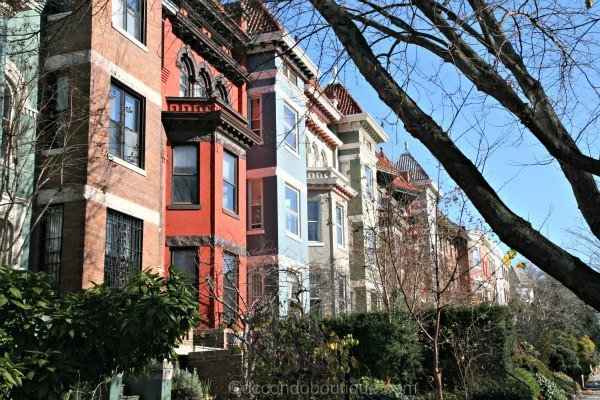 With its tree-lined trees and some impressively restored properties, Kalorama Triangle maintains an image as an exclusive and historic DC neighborhood. Filled with an exciting collection of early 20th century rowhouses, you'll find everything from Colonial Revival to Georgian Revival and Mediterranean -style architecture represented all across the community.
The historic district is found just adjacent to Rock Creek Park, and Kalorama Triangle definitely offers the best of both worlds to its residents. Not only is the area close enough to the vibrancy supplied by an urban lifestyle, but there's also a strong sense of peacefulness throughout the community, as well.
After all, it's not far to the restaurants and bars of 18th Street NW or to downtown, making it simple to hop on the nearby Metro and reach one of the various sites and attractions in the surrounding DC area. There are several grocery stores just a short walk away too, plus it's easy to head to the nearby dog park or even to the zoo.
It's additionally a diverse neighborhood, filled with residents and neighbors who represent varying corners of the globe, bringing a rich blend of different cultures all to one alluring neighborhood. That desirability, however, comes at a price.
Housing is at an exclusive premium in Kalorama Triangle right now, with some properties priced upwards of $2 million. Still, though, options include everything from cozy condos to sprawling rowhouses.
While it's possible to find a one-bedroom condo priced in the $300,000s in Kalorama Triangle, it's also possible to find a six-bedroom residence, priced well upwards of $1 or even $2 million. Often renovated, these sometimes turn-of-the-century properties are prized not only for their individual attributes but also, of course, for their location.
Part of DC's Northwest Quadrant, Kalorama Triangle may date back more than a century, but the exclusive and historic neighborhood is continually evolving.