Kalorama- The Beverly Hills of Washington DC
Posted by Mark Washburn on Friday, August 9, 2019 at 12:30 PM
By Mark Washburn / August 9, 2019
Comment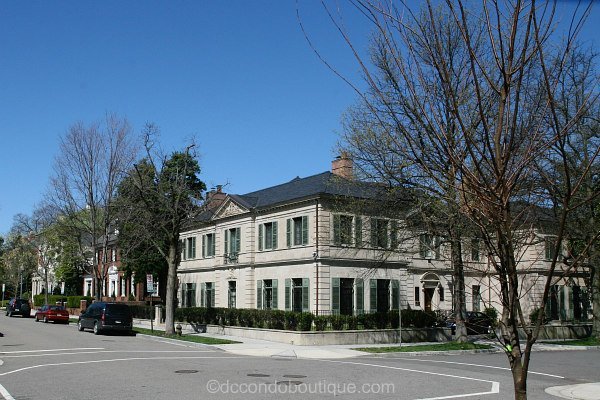 While Beverly Hills is home to large homes and movie stars, Kalorama may just be its DC counterpart. The affluent community is currently home to some big names itself, including several wealthy political elites.
Amazon founder Jeff Bezos is just one billionaire with ties to Kalorama. Bezos owns a 27,000 square foot mansion in the community. While he made news with the $23 million purchase price, it's the renovation that continues to put the property over the top.
The former Textile Museum is currently in the midst of a $12 million renovation and expansion project, expected to transform two homes at the site into a single home with 11-bedrooms and 25-baths. In addition, the project also includes two kitchens and elevators, five living rooms, two libraries and a ballroom.
There will additionally be a wine room and whiskey cellar with the mansion. Bezos isn't, however, the only big name to make a presence in Kalorama.
While perhaps not as grand as the Amazon founder's mansion, the Obamas also currently live in a Kalorama home, as do Jared Kushner and Ivanka Trump. You'll also likely come across big names including television anchors and personalities, philanthropists, and socialites.
Other notable residents tied to Kalorama in the past have included now former Secretary of State Rex Tillerson and the late Senator Ted Kennedy. Former U.S. presidents Woodrow Wilson, Herbert Hoover, William Howard Taft and Warren Harding once called Kalorama home, too.
The exclusive community includes a number of homes priced in the multi-million-dollar range, many of which were built around the 1930s. Still, you'll find just as enviable apartment buildings in Kalorama, some of which are even older than that and sit on the list of DC's "best addresses".
While you won't find much retail in Kalorama, the location makes it easy to reach the various restaurants and shops of nearby DuPont Circle.