Kalorama Offers Old-World Elegance
Posted by Mark Washburn on Wednesday, March 18, 2015 at 8:59 AM
By Mark Washburn / March 18, 2015
Comment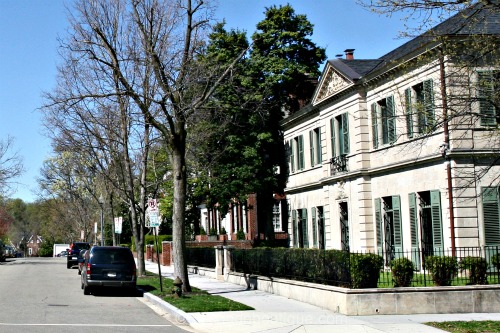 The upscale and quietly affluent neighborhood of Kalorama in northwest DC is the kind of place where doormen still welcome residents home, and streets are lined with stately trees unveiling estate homes.  Distinguished colonial homes exude elegance and grandeur with manicured gardens and marble fountains.  The prestigious Kalorama neighborhood's sophisticated aura lends many a home to Washington elite, ambassadors and statesmen.  Kalorama is nicely located between the nightlife of Dupont Circle and Georgetown, which are minutes away.  It is accessible from the Dupont Circle and Woodley Park Metro Stations on the Red Line, and served by mass transit Metro bus lines.

Bordered by Connecticut Avenue, Columbia Road, Calvert Street, and Rock Creek Park, both sides of the Kalorama neighborhood are anchored by two distinguished bridges, the Calvert Street Bridge, built in 1891 and the Taft Bridge, built in 1907.  Kalorama Triangle is a residential enclave of Adams Morgan.  The area has a long and storied history.  Woodrow Wilson, William Howard Taft, Franklin D. Roosevelt, Warren Harding, Herbert Hoover all made their home in Kalorama at some point in their legendary careers.  One of the most affluent neighborhoods in Washington, Kalorama was developed between 1897-1931. The Sheridan-Kalorama Historic District is located in southwestern Kalorama.

While Kalorama has 28 embassies within its boundaries along Massachusetts Avenue ("Embassy Row") and definitely an international vibe, it is also considered one of the most family-friendly communities in DC with an urban dignified vibe mixed with suburban elegance.  The Kalorama Citizens Association maintains its historic preservation, zoning, and community beautification projects.  Many of the single-family homes showcase beaux-arts architecture and old-world appeal.  The stately homes include high ceilings, beautiful crown moldings, and classic architecture.  There are stunning free standing and attached homes, grand condominium buildings and classic co-op buildings.  There are several excellent restaurants in the area offering international cuisine, such as The Russia House, Teaism, Nora's Restaurant, Veritas Wine Bar, and Bistrot du Coin.  A delightful weekend farmers market offers organic local produce, gourmet cheese and breads.