Kalorama is the Place to Live in 2017
Posted by Mark Washburn on Monday, January 23, 2017 at 12:28 PM
By Mark Washburn / January 23, 2017
Comment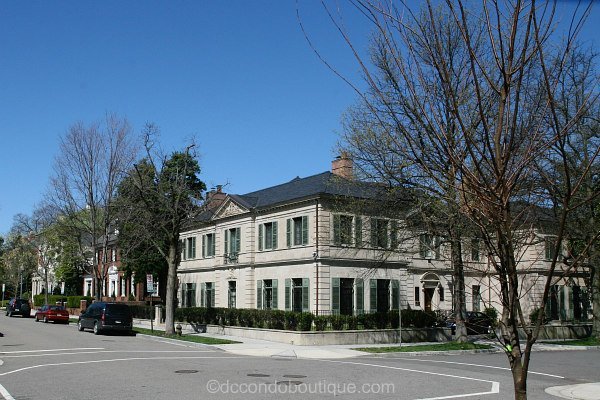 Noted for its sprawling homes and exclusive properties, Kalorama is quickly shaping up to be "The Place to Live in 2017". Several influential names in the political world are either making plans to move to the community or already call Kalorama home.
While the Republicans and Democrats seem mostly split down party lines on some of the major issues facing our country, it appears two of the most notable families are about to share at least one thing in common; the place they call home. Outgoing President Barack Obama and his family recently signed on to lease a 1920s-style home in Kalorama Heights.
Other upscale residences, including the soon-to-be home of the eldest daughter of President-Elect Donald Trump, surround the $5.3 million mansion. Ivanka Trump and her husband, Jared Kushner, are moving into a $5.5 million home in the exact same neighborhood as the Obamas. While the two families may appear far apart on politics, they'll soon live just a few blocks apart.
The neighborhood-of-choice likely comes as no surprise to Washington insiders, as Kalorama has long been considered one of the most exclusive and luxurious communities in the DC area. The two families join another high-profile resident, Washington Post owner and Amazon founder Jeff Bezos, who purchased an even more elaborate $23 million property in Kalorama just a few months ago. According to reports the property includes two mansions that will be combined into DC's largest single-family home of 27,000 square feet.
A short drive from the White House, Kalorama offers an appealing choice, especially for those working in politics. The prominent neighborhood is also drawing interest from some Trump cabinet picks, in search of large, upscale properties in the region. It stands to reason, then, that Kalorama, a neighborhood that once served as home to numerous past presidents, and more recently several Supreme Court Justices and lawmakers, emerges as a premiere place to live in 2017.