Kalorama: DC's Stately Neighborhood
Posted by Mark Washburn on Thursday, April 3, 2014 at 2:03 PM
By Mark Washburn / April 3, 2014
Comment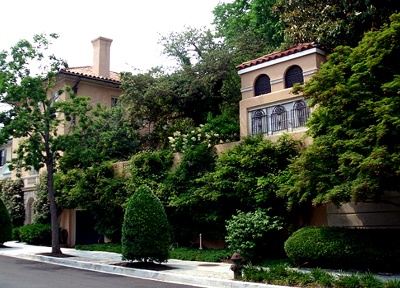 The dignified character and convenient location of Kalorama in northwest DC go hand in hand to create a sophisticated urban neighborhood.  One of the most desirable neighborhoods in DC, Kalorama is a sweet all-residential enclave nestled in the middle of the city close to 3 major thoroughfares---Connecticut Avenue, NW, Calvert Street and Columbia Road.  It is convenient to Adams Morgan, Dupont Circle and Rock Creek Park.  Residents walk to the closest Metro stations, Woodley Park/Zoo and Dupont Circle.  Kalorama is bounded by Columbia Road, NW, on the east and south; Connecticut Avenue, NW and Rock Creek Park on the west and Calvert Street on the north.

Kalorama is a charming landscape blending suburban-esque streetscapes and greenery with some of the grandest buildings in all of DC.  Tucked among embassies, mansions and National Historic Registry Homes, prestigious Kalorama is a peaceful neighborhood to live.  Elite Washingtonians who call Kalorama home feel comforted by the presence of embassy police officers and Secret Service police patrolling the streets of this quiet neighborhood.  DC's strict Preservation Society guarantees that a home bought in this community will be protected.

Kalorama's urban character came to life in the 19th century following the construction of bridges and two streetcar lines along Connecticut Avenue.  The borders of DC extended the city and high-style architecture and modest builder-designed residences were born.  Three dominant housing styles in Kalorama are English Arts and Crafts, Georgian Revival and Mediterranean-inspired Italian and Spanish architecture.  The neighborhood's buildings are among the most distinguished collection of late 19th century and early 20th century architecture in the U.S. 

One of the most desirable places to live, Kalorama's buildings offer a visual feast along the picturesque streets lined with 3 and 4-story residences and anchored by stately historic apartment buildings.  They mingle with traditional DC row houses.  All together, the homes represent a reputation for stately elegance.
Kalorama Real Estate Listings
Kalorama Homes And Condos For Sale