Justice Kagan House Shopping in Logan Circle
Posted by Mark Washburn on Friday, January 21, 2011 at 8:50 AM
By Mark Washburn / January 21, 2011
1 Comment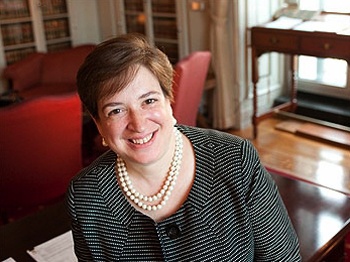 Above The Law reports that Supreme Court Justice Elena Kagan is in the market for a Logan Circle rowhouse. While still slightly gritty, but rapidly gentrifying neighborhoods are not seemingly good fits for the typical buttoned-down supreme court justice........it would seem that Justice Kagan and Logan Circle are made for one another.
Previously, while working at Harvard Law School, Kagan lived in Cambridge, which is often referred to as the "Peoples' Republic of Cambridge." While Cambridge is heavily influenced by Harvard and MIT, it does have many of the same characteristics as Logan Circle. These similarities include eclectic restaurants, historic row houses, newer luxury condo buildings, parking challenges and neighborhood activists. If Cambridge were a state it would definitely be colored blue!
While it was not reported what listings Justice Kagan has viewed, the entry price for a row house in Logan Circle is currently about $1M. Logan row house prices ramp upwards based on location, quality of finishes and amenities like outdoor space and parking.
Let's hope Justice Kagan moves forward with a Logan row house. Nothing would be cooler than seeing her strolling down 14th Street or holding court at Estadio with the likes of Ruth Ginsburg and Sonia Sotomoyer.