John McLaughlin's Mass Avenue Heights Home Sold
Posted by Mark Washburn on Friday, December 22, 2017 at 11:13 AM
By Mark Washburn / December 22, 2017
Comment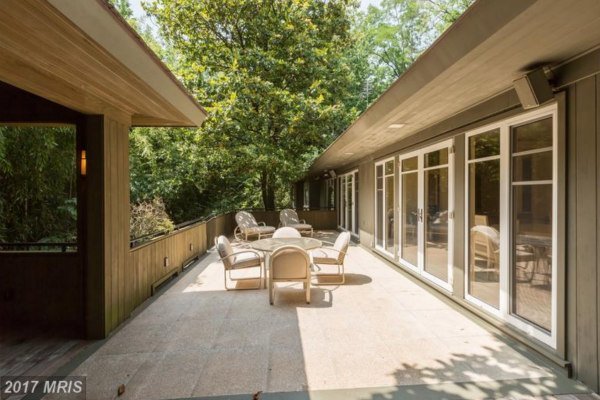 There's a new owner of a prominent half-acre property in Massachusetts Avenue Heights. The property, once belonging to conservative political commentator John McLaughlin, reportedly just sold for more than $2.6 million.
The late public affairs host lived in the home for about three decades before his death in August 2016. According to published reports, his former home sold within the past week for $2.625 million, making the sale price more than its original $2.495 million asking price, listed only this past July.
Originally constructed in the mid 1950s, the Mass Avenue Heights home was expanded in the 1980s. McLaughlin also added terraces to the home, last renovating it in 2010. With more than 7,300 square feet of living space, the home sits on a wooded, half-acre lot, providing four-bedrooms and a library. Although spacious, it does hold the distinction of being unique to the area.
While most homes in the neighborhood feature Colonial and Federal-style designs, the McLaughlin home is more modern in style. His vast art collection, once displayed in a hallway off the entrance, will be sold separately. A master suite office is also reportedly large enough to house thousands of books, as McLaughlin once owned more than 3,500 of them.
McLaughlin was hardly the only big name to make a home in the Northwest DC neighborhood. The exclusive Massachusetts Avenue Heights property sits close to several embassies and is only about a mile away from Number One Observatory Circle, the home of Vice President Mike Pence. As well, the neighborhood enjoys convenient access to nearby parks, surrounded by DC landmarks.
The former commentator also owned some properties in Florida, including a condo most recently listed on the market for $2.99 million. The long-time host was the face of "The McLaughlin Group", a weekly, half-hour program, which aired for decades until his death.