Ivy City- Hip Industrial Neighborhood
Posted by Mark Washburn on Wednesday, August 21, 2019 at 7:45 AM
By Mark Washburn / August 21, 2019
Comment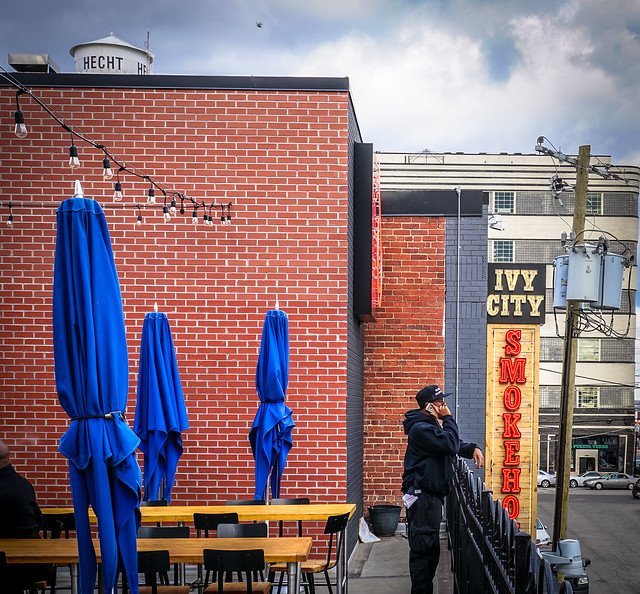 Photo: Ted Eytan
It may not be one of DC's largest neighborhoods, but Ivy City is certainly gaining in popularity. Much of the recent transformation consists of turning the once industrial area into a hip industrial neighborhood with family appeal.
Sure you'll find luxury apartments, fitness centers, organic markets and nightlife in the redeveloped Hecht Warehouse, but you'll also find a true sense of community when it comes to living in Ivy City. Area residents were the force behind constructing the Ivy City Basketball Court.
There's also the attraction of the US National Arboretum. This family-friendly site is just a short distance from the neighborhood, and it's free to enter.
Still more affordable than other neighborhoods in the DC area, many people who've found themselves priced out of nearby communities are beginning to discover the attraction of moving themselves and their families to Ivy City. While rentals are slightly more affordable in the neighborhood, the gap is continuing to close as more and more people are drawn to the area.
While some of Ivy City remains a family-oriented neighborhood, you'll also, of course, find new development focused on attracting young professionals without children. Much of that development was spurred by the Hecht Warehouse.
Dating back to the late 1930s, the massive warehouse was transformed in recent years into a mixed-use residential and commercial building. That, in turn, has led to other development, including the addition of local and national businesses and retailers in Ivy City. Developers have come in to repurpose many of the older buildings in Ivy City into new high-end restaurants, bars, distilleries and entertainment venues.
Located between Trinidad and Brentwood, Ivy City doesn't have a nearby Metro station, but it does have convenient bus routes. Many, however, still choose to either bike or commute by personal vehicle while living in Ivy City.