Ivanka Moving to Kalorama
Posted by Mark Washburn on Monday, January 9, 2017 at 12:17 PM
By Mark Washburn / January 9, 2017
Comment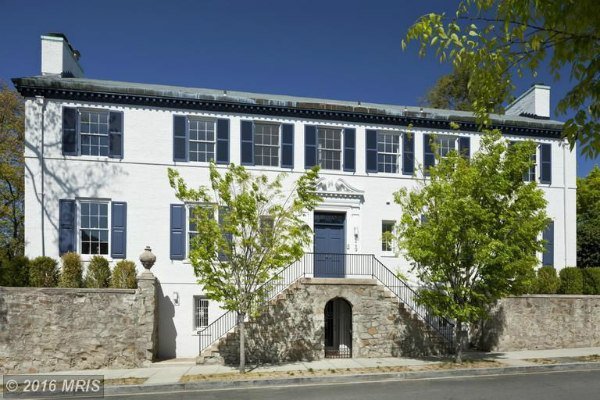 Another member of the soon-to-be first family is setting down roots in the DC area. Ivanka Trump, eldest daughter of President-Elect Donald Trump, and her husband Jared Kushner just signed off on a home in Kalorama. Many have recently speculated that a move to DC was imminent for the future first daughter as she and her famous father come closer to disclosing what her role will be in his upcoming administration.
The six-bedroom home also offers 5.5-baths, a garden, sunroom and five fireplaces. While records show the home sold in late December for $5.5 million it has not been released whether Ivanka and her husband purchased the home themselves or whether they are renting from the new buyer. Regardless, the home comes with an exclusive address. It is close to several embassies, plus in a twist of fate, just a couple of blocks away from the rental home President Obama and his family plan to move into when he leaves the White House.
Of course the neighborhood is hardly a new concept for the District's most influential residents. Kalorama is well known for its privacy and its large homes. In fact, five former presidents once lived in Kalorama, either before or after they served out their terms in office. The Obamas plan to reside in the Washington DC area until their youngest daughter graduates from high school. Several Supreme Court Justices also live in Kalorama, as do other important political figures.
Ivanka joins a number of Trump nominees and supporters who have recently purchased or rented out homes in the area. Wilbur Ross, Trump's Commerce Secretary nominee, recently purchased a home in exclusive Massachusetts Heights while Vice President-Elect Mike Pence is renting out a home in Chevy Chase while he awaits moving into Number One Observatory Circle, the Vice President's official home, later this month.