In Chevy Chase There are No Strangers
Posted by Mark Washburn on Thursday, May 18, 2023 at 8:11:40 AM
By Mark Washburn / May 18, 2023
Comment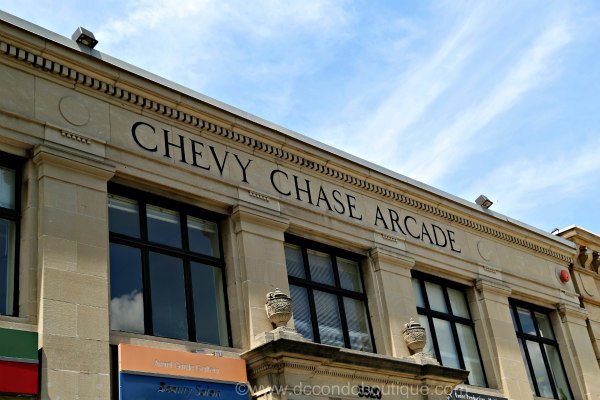 With the feeling of living in your own small town within a much larger city, Chevy Chase is the kind of place where you won't meet many strangers. Not to confused with Chevy Chase, Maryland, the far Northwest DC neighborhood of Chevy Chase is better known for its tree-lined streets and sidewalks, its well-kept lawns, and its nicely preserved homes.
The peaceful neighborhood of Chevy Chase is home to residents with a strong sense of community, oftentimes in search of a more laid-back location to call home, without giving up the comforts of the city. You'll often see people out jogging, hiking, or riding bikes, especially with the convenience of living virtually right next door to Rock Creek Park.
Originally developed around the turn-of-the-century, Chevy Chase began as one of DC's very first streetcar suburbs. Many federal workers chose to live in the neighborhood and commute into the rest of the city.
Some of the very first homes went up around Connecticut Avenue. Development then moved further east, until Rock Creek Park became the neighborhood's eastern border.
In the beginning, there were mostly bungalows and four squares, and occasionally a Victorian. Eventually, the neighborhood grew to include some Tudors, Colonials, Cape Cods, and some postwar homes.
Even today, most of the residences of Chevy Chase tend to be single-family homes, and a majority of them are large in size. Popular with families and retirees, Chevy Chase boasts two highly sought after elementary schools, plus you'll find a large park in Chevy Chase with ball fields, tennis courts, playgrounds, and even a small amphitheater.
You'll find a few blocks of restaurants, cafes, and locally owned businesses along Connecticut Avenue, some of which are within walking distance of area homes and have been there for years. While not as common, you may also find a few condos in this part of the neighborhood.
Search Chevy Chase Developments