Iconic DC Neighborhoods on Film
Posted by Mark Washburn on Monday, October 14, 2019 at 9:20 AM
By Mark Washburn / October 14, 2019
Comment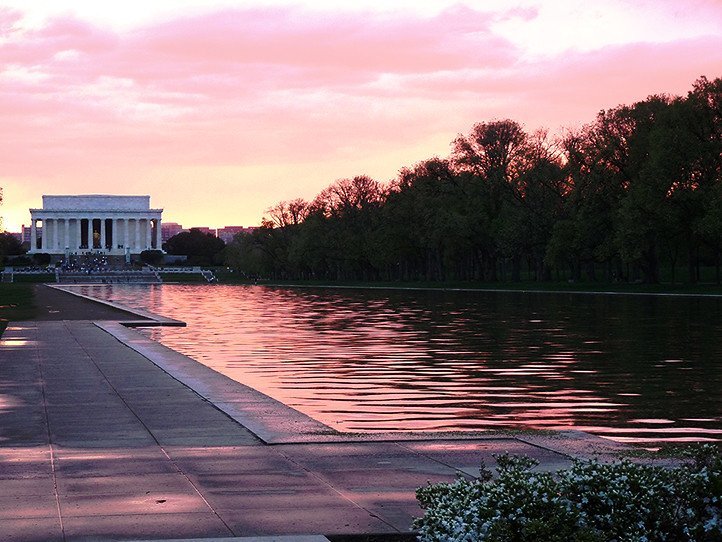 Photo: Tyler
If you're looking for a fun way to see DC in an entirely new light, consider taking a cue from Hollywood. Some of DC's most iconic neighborhoods are routinely captured on film.
In fact, some reports suggest more than 300 movies show DC-area landmarks, perhaps most notably some of the District's historic sites. The movie "Forrest Gump" used the Lincoln Memorial Reflecting Pool. You'll also see it in the movie "Captain America: The Winter Soldier".
If you want to see the Declaration of Independence, the Constitution or the Bill of Rights, you'll find them at the National Archives Building. You don't even have to leave home, though, to spot the building in the movie "National Treasure".
Of course, the Watergate Hotel is an actual historic site and it's been captured on film. You can see the building in "All the President's Men", which was based on the real-life political scandal.
Another DC hotel, the Willard InterContinental, served as location for the movie "Minority Report". The movie "Pelican Brief", meanwhile, shows a scene shot at the Library of Congress.
Horror movie buffs may recall that Hannibal Lecter himself shot a scene for "Hannibal" at Washington Union Station. Speaking of scary movies, you may be able to spot Georgetown University's Healy Hall in "The Exorcist". That movie shot on location at several neighborhood spots, including the "Stairway on Prospect Street".
Although based on Georgetown classmates, "St. Elmo's Fire" wasn't actually shot on the Georgetown campus at all. You may, however, recognize a bar along Wisconsin Avenue from the film.
It wasn't the actual White House, but rather a replica that aliens destroyed in the movie "Independence Day". If you head to one of the Smithsonian Museums, though, you may be able to spot some scenes from "Night at the Museum II: Battle of the Smithsonian".