How Did Bloomingdale Get Its Name?
Posted by Mark Washburn on Tuesday, August 30, 2022 at 8:06 AM
By Mark Washburn / August 30, 2022
Comment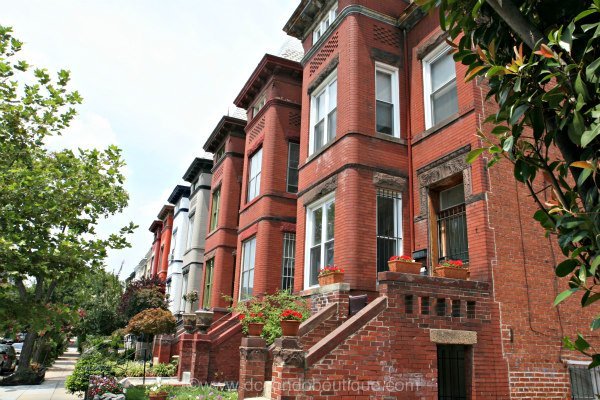 While some DC neighborhoods began as a play on words, others were named after locations and even people. It's a similar story when it comes to the origins of the name Bloomingdale.
The small neighborhood in DC's NW quadrant takes its name from the old Bloomingdale estate. A man named George Beale purchased the estate in the early 1800s.
Once situated at the corner of what we now call North Capitol and Randolph, the Bloomingdale estate grew from around 10 acres to around 50 acres. When Beale died at a young age, his widow stayed on.
She eventually passed as well, and Bloomingdale stayed mostly rural with just a few large estates until around the turn-of-the-century. That's when some developers began constructing row houses and marketing them toward government workers.
Flash forward to the 1990s, and the neighborhood of Bloomingdale had somewhat of an unsavory reputation. To turn things around, residents worked with the neighborhood association and others to clean up their neighborhood.
These days, Bloomingdale has a reputation for bringing in a diverse crowd, from young professionals to artists. There's now a weekend farmer's market, plus several new businesses have opened in the neighborhood, including an organic market and a tavern.
While the entire neighborhood is just 12 square blocks, the Bloomingdale of today is home to restaurants, parks, and dive bars. Old Victorian row houses still stand in Bloomingdale, some of which have since been converted into condos and rentals.
There are also some apartment buildings, like the former turn-of-the-century schoolhouse that's now home to flats. As for nearby transportation, area residents can walk to one of the closest Metro stops, or even more easily catch one of the closest bus lines.
There are also some Capital Bikeshare stations in the neighborhood. As well, Bloomingdale is known for some of its other unique delights, such as its one-acre community park and a nearby community farm.