How a Georgetown Restaurant Inspired a Naughty 70s Hit Song
Posted by Mark Washburn on Thursday, March 9, 2023 at 6:11:23 AM
By Mark Washburn / March 9, 2023
Comment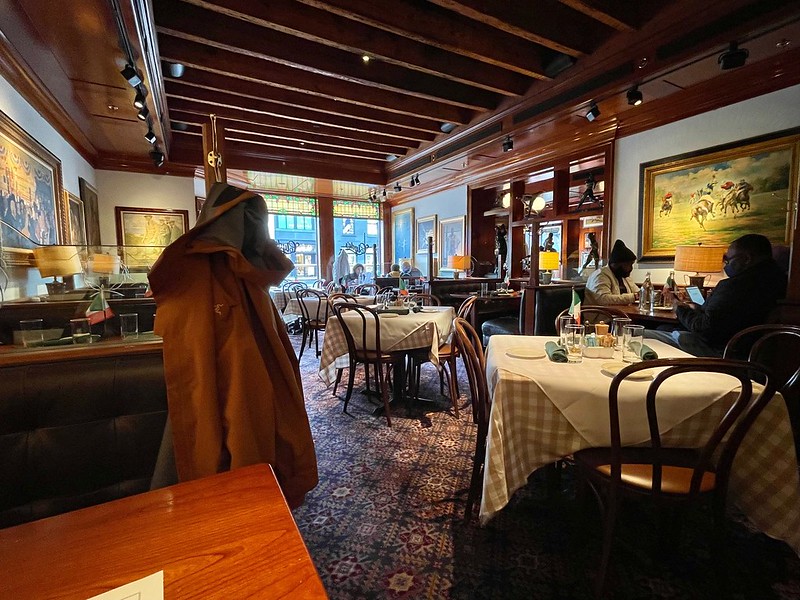 Photo: Dion Hinchcliffe
A staple in the DC area for more than a half-century, Clyde's restaurant in Georgetown has grown and transformed over the years and decades since, but one piece of history stays the same. There's a gold record prominently displayed, in tribute to a hit song from the 1970s with some fairly salacious lyrics.
A lot of us probably recognize the song, "Afternoon Delight". It turns out there's a strong connection to Clyde's, as the song was reportedly inspired by the restaurant's old happy hour menu of the same name.
The one hit wonder was tied to the Starland Vocal Band, which actually won a Grammy for the song in the mid 1970s. It's said the band came up with the song during a time they often hung out at a home in the Palisades.
After stopping for a bite to eat at Clyde's and seeing a happy hour menu called "Afternoon Delight" promoted, the lyrics started coming together, and the rest was history. While there's no longer anything called "Afternoon Delight" officially on the menu at Clyde's, the song is definitely still around.
"Afternoon Delight" was said to be the band's only hit. The band later split up after making its fourth album. The song, on the other hand, is still played on the radio from time to time, and it's also been used in the movie, "Anchorman", as well as a number of other movies and tv shows through the years.
Thanks to its suggestive lyrics, some have called it the dirtiest song to ever top the Billboard Hot 100. But while suggestive, it also fit in with some of the other songs of the time.
As for Clyde's, it still stands in Georgetown, plus it has also grown into a family of restaurants. You can check out some of its daily specials or come in during the late evening for live music on select nights of the week.
Search Georgetown Condo Developments