History Dominates Georgetown's East Village
Posted by Mark Washburn on Friday, November 27, 2020 at 10:36 AM
By Mark Washburn / November 27, 2020
Comment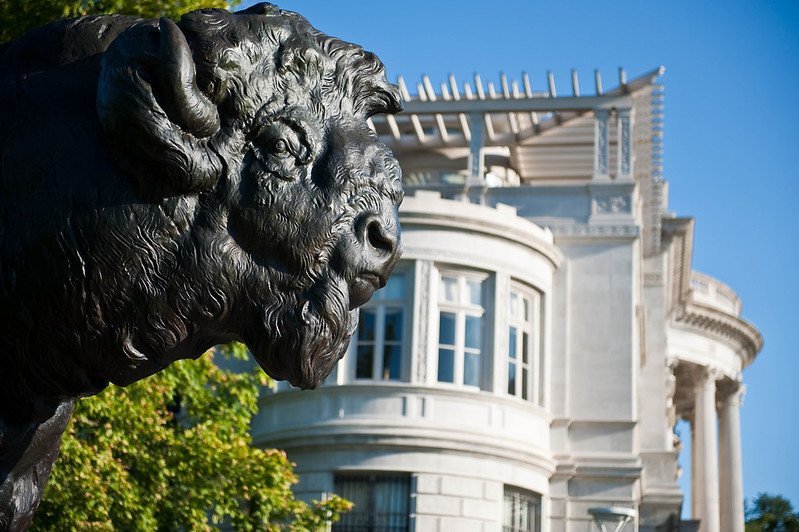 Photo: Bob ?
Georgetown's East Village is a favorite of families today, but a strong sense of community is just part of its appeal. The area is also filled with history.
Separated by Wisconsin Avenue, East Village appropriately sits to the east of the roadway, while West Village sits to the west. While some say the terms are primarily used for real estate, others say a rivalry between the two can be traced back centuries, to the time a group of Episcopalians split from a west side church and established another church on the east side.
Some grand homes in the area were constructed as far back as the early 1800s in East Village. Although the neighborhood is said to be a bit quieter than its western neighbor, over the years Rose Park in the East Village has served as Georgetown's main center of recreation.
It's the kind of place that brings people together for dances, sports, music and the arts. A farmers market runs during the warmer months of the year, with fresh veggies, pizza and flowers for sale.
Park board members help plan activities throughout the year too, including holiday events for Christmas and Halloween. Rose Park contains a baseball diamond, a rec center building, a basketball court and some tennis courts.
There are also two playgrounds, and the park provides some green space for people to enjoy. While Rose Park has been known by a number of different names over the years, the park's playground was first built around 1918 to serve African American children.
While the park welcomes all today, It wasn't until the 1940s that the park was finally integrated. Decades passed, and neighbors came together to improve their own community, brick by brick.
They sold inscribed bricks, which were later used to frame a brick walkway in Rose Park, as well as fund other improvements.