Hey Scott Brown, need a DC Condo?
Posted by Mark Washburn on Wednesday, January 20, 2010 at 10:31:02 AM
By Mark Washburn / January 20, 2010
3 Comments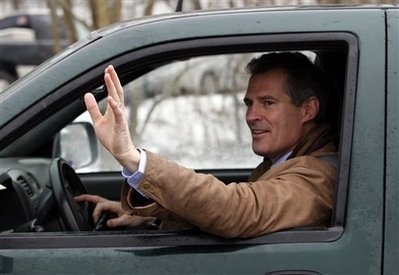 Congratulations on an impressive victory in Massachusetts yesterday. We hear you are gassing up the truck and heading this way real soon. One of the big decisions you will need to make in the coming days is where to park the truck in the District.

As you are a man of the people from the very middle-class town of Wrentham, it would be tough to picture you being comfortable living somewhere like the Watergate complex in Foggy Bottom. Although you are replacing Ted Kennedy in the Senate, I also suspect that you probably don't have the necessary scratch required to buy his place in Kalorama on Tracy Place. Its too bad, as the pick-up would be an interesting contrast to the Beemers and Benzes that dominate this neighborhood.

As your seat is up for re-election in 2012, maybe the prudent thing to do is to look at condos. Renting might be viewed as a sign of weakness by the Massachusetts Democratic machine and the likes of Michael Capuano, who is licking his chops for a run against you in 2012.

How about a 2BR/2BA condo on Capitol Hill? Condo prices on the hill should be workable on a Senator's salary. The pick-up truck will definitely not look out of place on the hill. The second bedroom will come in handy when daughter Ayla comes to town for the 2 on 2 hoops game at that you challenged the President to last night. We are ready to go when you are!