Herndon's Roots In Its Little Red Caboose
Posted by Mark Washburn on Wednesday, May 27, 2020 at 8:48 AM
By Mark Washburn / May 27, 2020
Comment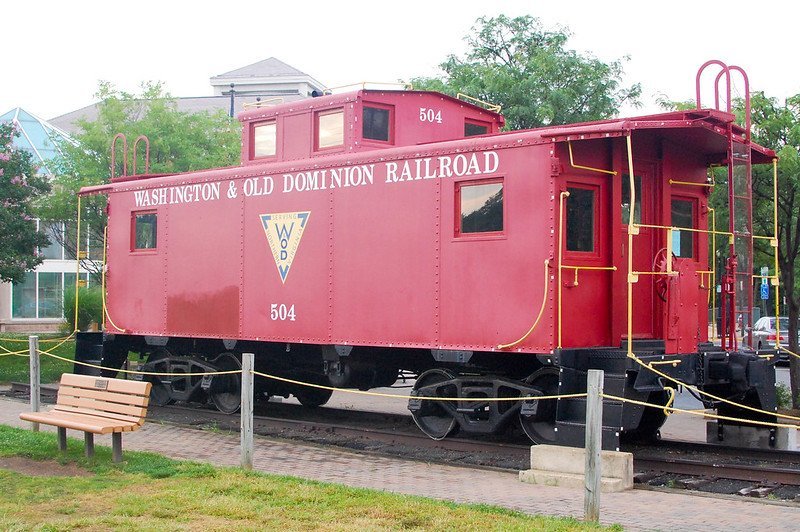 Photo: BAR Photography
With a history dating back generations, The Town of Herndon symbolically marks its roots with a little red caboose. At home in Downtown Herndon, the caboose sits on Lynn Street, just adjacent to Herndon's Depot Museum and the former Washington & Old Dominion railroad line.
The caboose was acquired in more recent years by the Herndon Historical Society, thanks to the efforts of member George Moore. He reportedly came up with the idea of bringing the caboose to Herndon to help memorialize the town's rail heritage.
The Herndon Depot was first constructed in the mid 1800s. It's said the farming town then grew up around the railroad. Trains, after all, were extremely important for transporting goods back and forth to DC.
Passenger train service ended in the early 1950s, while freight train service ceased in the late 1960s. Thanks to the red caboose, though, that history lives on.
It's said Moore helped locate the caboose, secure its donation and helped relocate it to Herndon. The mid-century, cupola caboose was likely used after World War II.
Made of steel, the Herndon caboose weighs in at more than 45,000 pounds and stretches 37 feet long. The historical society restored it inside and out, including power washing, priming and painting the caboose red.
They also added W & OD lettering on its side and renumbered it to 504 in honor of the 500-series cabooses that once served the Herndon area. Crews also restored the interior of the caboose.
Area residents helped with the effort, with fundraising ranging from yard sales to a benefit concert. These days the caboose and the nearby railroad depot help tell the story of the town's rail history.
The museum offers a chance to view rail artifacts, while the caboose serves as the backdrop for countless photos. Many people also use it as a landmark of sorts, traveling the W & OD Trail, which still leads right through Herndon.