H Street Real Estate is Hot
Posted by Mark Washburn on Saturday, October 18, 2014 at 11:01 AM
By Mark Washburn / October 18, 2014
Comment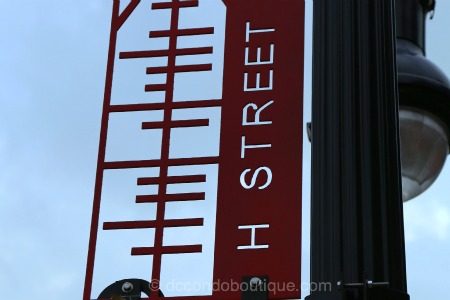 Real estate is so hot right now in the popular H Street Corridor that the latest home sale went so far above the asking price that it almost reached $1 million! In just 4 years, the home price zoomed up from $273,000 to $900,000. The home's astronomical value is about right with the current great demand for cool homes in the area. This home originally sold in 2010 for $273,000; was renovated; and then sold a year later for $727,000. The house, on the market recently for only 3 days, sold $75,000 above its asking price of $825,000 for $900,000.
This small row house though packs a punch. The 2-bedroom home also has an income suite, plus 2.5 bathrooms, and updated kitchen and bathrooms. The kitchen opens to a cool outdoor dining area and a parking spot with an automated door wide enough for 2 cars. The quick sale of this house in the H Street area reflects the trend we're seeing in this neighborhood. Housing along the H Street Corridor includes 2 and 3 story homes, luxury condos and row houses. The active real estate market coincides with an influx of young hip residents, a return of the H Street streetcars, as well as several Metrobus lines, and Capital Bikeshare with 4 H Street stations.
The H Street Corridor stretches 1.5 miles to become DC's second largest commercial center. The area has been revitalized and its high desirability lies in its proximity to the U.S. Capitol and Union Station. The corridor is bordered by Florida Avenue to the north, Maryland Avenue to the southeast, F Street to the south and 2nd Street NE to the west. It's well known for its nightlife, including the Atlas Center for the Performing Arts, restaurants, retail and clubs, the annual H Street Festival in the fall, and the H Street Fresh Farm Market open on Saturdays.
Active H Street Corridor Listings:
H Street Corridor Homes And Condos For Sale