H Street is a DC Destination
Posted by Mark Washburn on Monday, July 6, 2015 at 5:30 AM
By Mark Washburn / July 6, 2015
Comment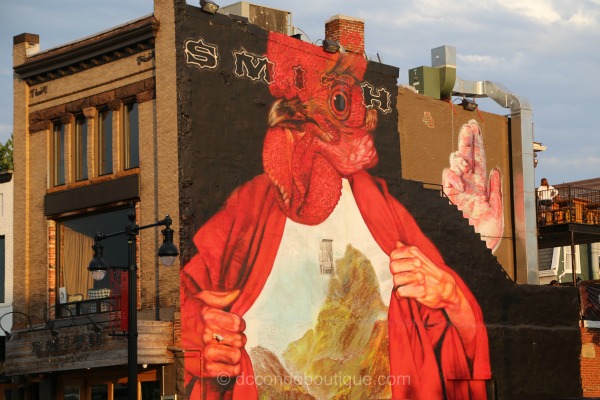 The H Street Corridor of northeast DC is preparing for its annual Street Festival on September 19, spanning 10 blocks and featuring over 200 businesses, restaurants, community organizations and merchants.  It's a day filled with music, contests, great local food and activities.  H Street is a destination where you can live, work, eat, play and shop, which is its motto.  H Street has an interesting history.  It has been transformed from an area of urban decay only 5 years ago into one of the biggest shopping and entertainment districts in the area due to the vision of former Mayor Anthony Williams who secured funding to improve the communities surrounding H Street and bring luster back to this historical charming stretch of the city.

With a renewed interest of living in the center of the city, new residents and existing families worked together to reuse places like the Atlas Theater that re-opened, and develop retail and the local arts.  Bars and restaurants began to move into the neighborhood.  There's also dance, live music and studio art.  Vacant land was redeveloped into charming condos and lofts inviting in both young professionals, singles, couples, families and empty nesters who love the urban lifestyle; transit was improved with Metro and pedestrian use; neighborhoods were enhanced; and cultural arts facilities were built.  The H Street corridor is not just commercial but also a place to live with mixed-use options like live-above-work locations, with offices and retail on the ground floor and residential units on the second and third floors above businesses.  H Street is accessible by Metrorail, bus, cabs, pedestrians, bike share and in the future, a streetcar line.

The H Street corridor is one of DC's most historic neighborhoods---the scene of the 1968 urban riots following the assassination of Rev. Dr. Martin Luther King, Jr.---and revitalization is taking place.  Phase two of the streetcar construction for the H Street/Benning streetcar line.  Some well-loved spots that are making H Street a lively DC destination are: The Ethiopic Restaurant, with its exposed brick, sleek seating that serves up authentic Ethiopian cuisine; Studio H Gallery, a second floor studio turned art gallery exhibits talented local artists and is one of many galleries in the neighborhood; Atlas performing Arts Center, home to four theaters, dance studios and rehearsal space, that features dance performances, live music and storytelling; and The Rock and Roll Hotel, a key staple of the live music scene in DC, with live performances for bands on the first floor, and upstairs pool tables, a weekend DJ and game nights.  DC's newest evening farmers market at the Starburst Plaza started this week, and will continue every Thursday evening through September with at least 20 vendors selling fresh local produce, flowers, foods and baked goods.