H Street Has Arrived
Posted by Mark Washburn on Tuesday, September 4, 2018 at 10:12 AM
By Mark Washburn / September 4, 2018
Comment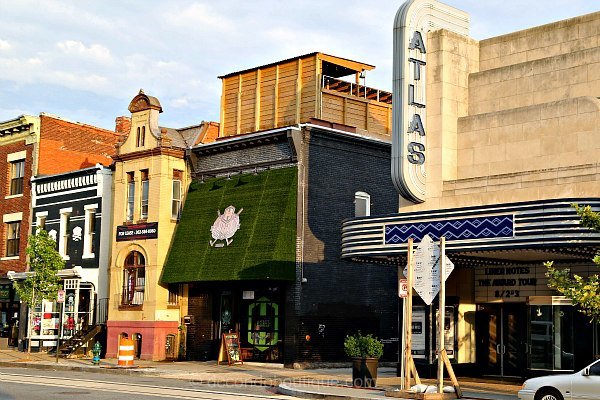 Filled with trendy bars and restaurants, luxury condos and a performing arts center, it's evident that H Street has arrived. Stretching from Union Station to Hechinger Mall, the one-and-a-half mile long H Street Corridor is now a favorite of many home and condo buyers, as well.
Lured in by its convenient access to everything from grocery stores to nightlife, the highly touted H Street Festival alone brings in thousands of people each year, with live music, art exhibits and food trucks. As well, there's also the popular H Street Farmers' Market, open on select Saturdays.
From bagel shops to French fare, coffee shops to ramen, you'll find it all available along H Street. You'll also find interesting boutiques and cocktail bars. The recently revitalized community is beginning to more-or-less resemble its roots, once a busy DC commercial district. The neighborhood, after all, was the location of Washington's very first Sears Roebuck store.
Sadly it didn't stay such a popular location. The neighborhood began losing some of its luster following World War II, followed up by severe rioting in the late 1960s. That all began to change again just a few years ago when an old movie theater reopened as the Atlas Performing Arts Center, quickly followed up by new businesses, bars and restaurants. Now a nightlife center for the city, the area has recently become extremely popular with residential buyers, as well.
Prices are said to be on the rise in the walk-able neighborhood. Current H Street Corridor options range from a one-bedroom condo priced in the $400,000s to a semi-detached home priced well upwards of $1 million.
With easy public transportation, the DC Streetcar runs right through the neighborhood. It returned to the area just two years ago, more than 50-years after it shut down. The free streetcar runs about every 15-minutes or so, during select hours, seven days a week. Meanwhile, city buses also service the area and it's a short distance from the Metro.