H Street Corridor Restaurant Picks
Posted by Mark Washburn on Sunday, March 9, 2014 at 8:00 AM
By Mark Washburn / March 9, 2014
Comment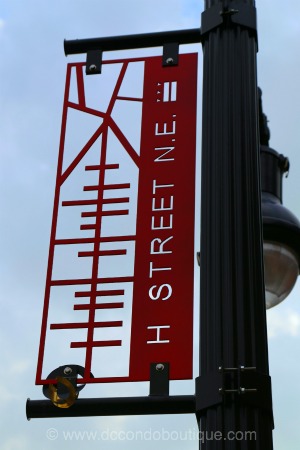 Hipster bars and restaurants have revitalized H Street, NE, into a thriving destination not just for local residents but also for visitors and residents all over DC.   Home to a diverse community, the H Street corridor features restaurants offering foods from all over the world.  International cuisines boast Vegan, Middle Eastern, Ethiopian, Italian, Vietnamese, Caribbean, Belgian and so much more. The collection of new and exciting restaurants enhances the quality of life and stomachs in DC, especially in the vibrant walk-able neighborhood of H Street.  Yelp reviews are flooding the Internet by hip 20-somethings writing glowing reviews for their favorite DC restaurants and these are our top picks:

Atlas Room:  The small and intimate Atlas Room features a menu of local seasonal fare set in a comfortable relaxed atmosphere.  While its modern American food, which matches its sleek and modern décor, is inspired by international styles, the menu offers healthy local and sustainable ingredients.  Appetizers like avocado-coconut crab and butternut puree short rib to main entrees like sesame barley salmon and Indian chickpea fritters reveal an eclectic mix of flavors and course offerings.  The bar showcases a selection of wines and cocktails that complement the seasonal menu.  Located at 1015 H Street, NE, the restaurant is open for dinner only.

Boundary Road: The neighborhood bistro, Boundary Road at 414 H Street, NE, prepares simple meals highlighting local ingredients.  Set in an inviting and friendly atmosphere, Boundary Road also offers a cool drink menu.  The bar breathes a warm and welcoming vibe with friendly bartenders, great cocktails and a good variety of local draft beers.  Boundary Road combines seasonal ingredients to design its changing cocktail menu featuring traditional and innovative creations.  Local chef Brad Walker prepares farm-to-table menus using high quality seasonal ingredients.  The menu changes with the seasons.  This bistro is open for weekend brunch, daily lunch and dinner, and happy hour. The brick and wood décor surrounds a quirky recycled box spring chandelier.  Try the gnocchi appetizer and peanut butter and jelly fois gras, which are stand-outs among the ever-changing menu, as well as entrees like bison flank steak with roasted cauliflower puree and spicy kale, and brick chicken that is both crispy on the outside and tender and juicy on the inside.

Toki Underground: This popular Taiwanese/Japanese intimate restaurant is known for its selection of ramen noodles, dumplings, side dishes like steamed vegetables, kimchi or tofu, and its full list of unique drinks.  Its ramen dishes are inspired by Chef Yang's experience at a ramen shop in Taipei.  Each ramen dish is bathed in a silky rich broth and composed of many different ingredients.  Toki Underground has an interesting assortment of exotic cocktails and sodas, Japanese and Korean beers, and sakes.  Located at 1234 H Street, NE, Toki Underground is open for lunch and dinner.
H Street Listings:
H Street Homes And Condos For Sale