H Street Corridor Has Arrived
Posted by Mark Washburn on Friday, February 3, 2017 at 12:09 PM
By Mark Washburn / February 3, 2017
Comment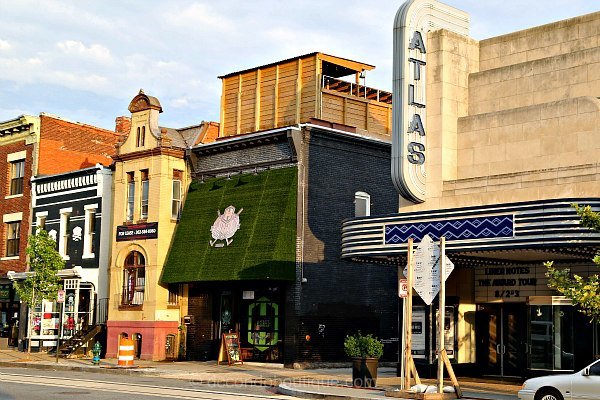 Once known mostly for its nightlife, the H Street Corridor has now officially arrived, currently home to everything from artistic venues and bars to shops, restaurants and residential options. Dating back to the mid 1800s, the corridor was at one time considered a bustling commercial district, a location that survived a series of ups and downs over the years. These days, however, long time residents and new residents are seeing a change, marking a period in which the H Street Corridor has finally officially arrived, with recent revitalization bringing the area back to some of its original roots.
The desirability of the Northeast DC neighborhood comes in part due to its location. The area is close to Union Station and to the US Capitol. Attractions such as the Atlas Performing Arts Center infuse the area with arts and culture, while the annual H Street Festival routinely entices tens of thousands of visitors to the area. Some also credit the seasonal H Street FreshFarm Market, available housing and nearby transportation. Streetcar service picked up again about a year ago, taking riders along a 1.5-mile journey.
Many of the residential buildings around H Street date back to the early 1900s, or even earlier, with a variety of row houses and two-to-three story homes. While housing is no longer as affordable as it once was, the area does boast an active real estate market for homes and condos. While some of the townhomes remain single-family homes, others have since been converted over to housing up to three-bedroom condos.
New development is also bringing mixed-use buildings to the area, with apartment complexes topping grocery stores and a wealth of new residential construction planned in the future. This in addition to all of the thriving shops, restaurants and nightlife venues already at home in the H Street Corridor, collectively luring new visitors and residents to the area.