H Street Coming of Age
Posted by Mark Washburn on Friday, September 30, 2016 at 10:57 AM
By Mark Washburn / September 30, 2016
Comment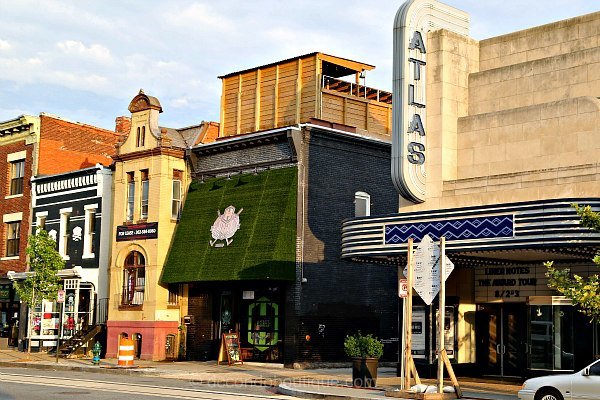 A thriving and bustling DC commercial district in the mid-1800s, H Street later fell into disrepair, transforming itself into an area known more for its boarded-up buildings and affordability than its abundant offerings. These days, however, the one-and-a-half mile stretch known as the H Street Corridor has once again come of age with a revitalization project some never even envisioned as possible.
The former site of the old Apollo Theater is now being transformed into a more than 400-unit apartment building with the first tenants scheduled to move in this fall. Meanwhile, a massive Whole Foods store is also under development, marking, as some developers see it, just one more important indication that the area is full of potential. A nearby Starbucks is also slated to open, as is the remainder of a mixed-use building in the area.
Additionally, some nearby residents have watched as the H Street corridor has added popular restaurants. There's also now a streetcar running from Union Station to Benning Road, along H Street. As for future developments in the works, they include several mixed-use buildings, including some apartment space. Proponents say it was bound to happen, knowing the rich history of the community.
Even in the midst of revitalization those from all across the DC area are getting a first-hand look at the improvements. The annual H Street Festival commonly brings in thousands of people to the community, and area businesses are hopeful about their efforts to show off the corridor's strengths to an entirely new audience of people in a fun way that will have them coming back time and time again in the future.
While it could take several years to completely transform H Street, there's no doubt the area is truly on the cusp of becoming a highly desirable destination for living and entertainment, with exciting nightlife plus home options ranging from rowhouses to condos.
Featured H Street Corridor Developments…