H Street Coming of Age
Posted by Mark Washburn on Thursday, August 22, 2013 at 8:59 AM
By Mark Washburn / August 22, 2013
Comment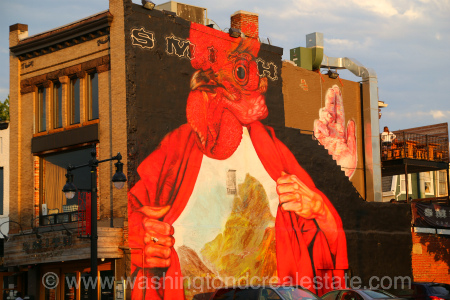 Our baby boomer-aged readers probably remember the title track to the 1978 movie Grease staring Olivia Newton-John and John Travolta.  This popular song was recorded by none other than Frankie Valli.  To best sum up how we are feeling right now about the H Street neighborhood, just substitute "H Street" for the "Grease" in this song's refrain:
H Street is the word
H Street is the word, is the word that you heard
It's got groove it's got meaning
H Street is the time, is the place is the motion
H Street is the way we are feeling
The biggest hot spot to hit DC is a 12-block strip east of Union Station near the U.S. Capitol on H Street, N.E.  The street is filled with trendy bars, lounges, eateries and cultural venues.  At night, the sidewalks are crowded with pedestrians, and corner restaurants put tables outside.
A trolley line running along H Street will take visitors through the neighborhood.  Streetcars are expected to run by late fall.  H Street Festival is coming in September, which will include speakers discussing this thriving economic corridor along H Street.
H Street businesses feature venues for live music; cool roof top brunches; happy hours where dogs are welcome on the patio; performing arts centers; coffee houses, and lots of special events drawing neighborhood residents as well as visitors to H Street.  Properties are moving quickly in the H Street Corridor, here is a resource to stay on top of the H Street Corridor real estate market.