Groundbreaking for Potomac Yard Metro
Posted by Mark Washburn on Wednesday, March 11, 2020 at 6:46 PM
By Mark Washburn / March 11, 2020
Comment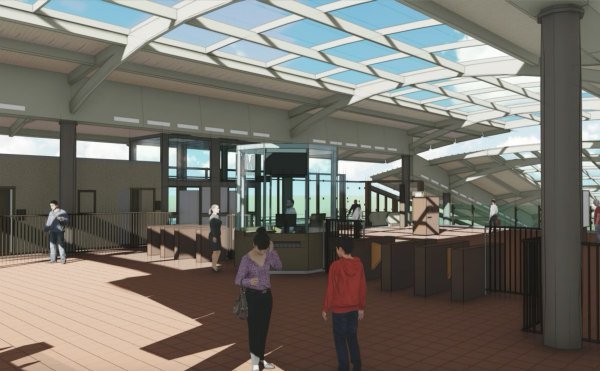 Construction is now underway for the new Potomac Yard Metro Station. Crews and officials held a groundbreaking for the project late last year, officially marking the beginning of a $320 million project.
The new Metro station is expected to play a major role in the full redevelopment of the neighborhood, with grand plans to make the area into a mixed-use destination in the future. The new Potomac Yard Metro station sits halfway between the Braddock Road Metro station and the Reagan National Airport station.
It is close to the Potomac Yard Shopping Center and existing Potomac Yard residential neighborhood. It's hoped a new Metro station will help spur even more major development in the area. Amazon is already planning to build its second headquarters in Crystal City.
Another major project nearby is Virginia's Tech's Innovation Campus. Last year the Institute for Defense Analyses broke ground in the neighborhood, as well.
For the time being, only a northwest entrance to the station is officially part of concrete plans. It sits just adjacent to the Regal Potomac Yard movie theater.
One part of the initial plan that's still being worked out involves efforts to create a second, southwest entrance to the station along East Glebe Road. Whether that will actually happen appears to still be up in the air.
While the state previously committed $50 million in grant funding to make it happen, cost estimates this past summer all came in considerably higher than that. City leaders then cancelled plans for a second entrance, a decision which was highly criticized at the time.
Some argue not creating a second entrance would be a real mistake for the neighborhood. In the meantime, while that part of the proposal is still being worked out, leaders suggest the first passengers could begin using the Potomac Yard Metro station by early 2022.