Glover Park is a Close-Knit And Convenient Neighborhood
Posted by Mark Washburn on Thursday, August 20, 2015 at 11:48 AM
By Mark Washburn / August 20, 2015
Comment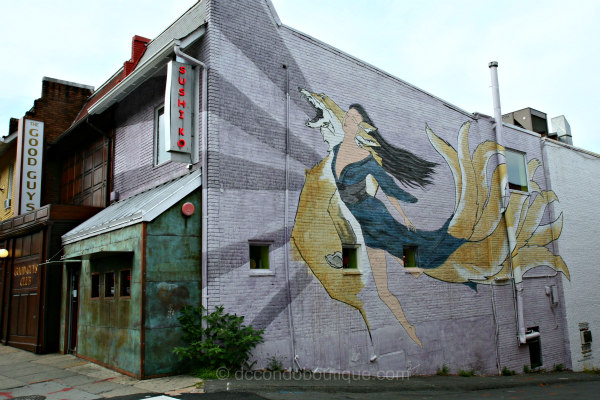 Glover Park, a charming neighborhood in northwest DC, offers residents a nice balance of living on a quiet tree-lined street just five minutes to shops and restaurants on main thoroughfare, Wisconsin Avenue.  The neighborhood is ½ mile north of Georgetown and west of the United States Naval Observatory, home to the Vice President's mansion. 
The largely residential neighborhood has seen a surge in youth population of children and teens since 2010.  Young parents seek this highly desirable family-friendly neighborhood in upper northwest Washington for its close-knit community of tranquil streets with charming 3 and 4 bedroom porch-front row houses and a foodie scene up the street from Georgetown for a college, preppy feel.  Amenities are all in walking distance, whether you're looking for good restaurants with a stroller Happy Hour, a Whole Foods market, Starbucks, fitness studios, farmer's market, "social" Safeway grocery, post office, or hardware store---the commercial district is along Wisconsin Avenue, walkable from any residence in Glover Park.

Glover Park's boundaries include an extension of Rock Creek Park at the western border; Fulton Street near the Washington National Cathedral at the northern border; Whitehaven Park, a branch of Rock Creek Park, at the southern border; and the neighborhood of Woodley Park is to the east.  Several embassies along Wisconsin Avenue call Glover Park home. There are a variety of restaurants in Glover Park, in addition to Guy Mason Park with a playground, Dog Park, green areas and an annual Glover Park Day festival in June, and an independent neighborhood co-ed softball league field next to Stoddert Elementary School.  The neighborhood is named after Charles Carroll Glover, an influential late 19th century/early 20th century Washingtonian banker and philanthropist.  Some of the most highly rated schools in the District are here: Woodrow Wilson High School, Hardy Middle School and Stoddert Elementary School.  The neighborhood has one of the lowest crime rates in the District.

Many amenities can be found in Glover Park in addition to the shops, restaurants, good schools, and Guy Mason Park all located along Wisconsin Avenue.  There is also a neighborhood listserv with resources for babysitters, plumbers, housekeepers and more.  The commercial strip is family-friendly with ice cream shops, restaurants advertising stroller Happy Hours, a monthly newsletter by the neighborhood association, Glover Park Day, a popular farmers market at Hardy Middle School, and a couple of well-established large community gardens.  Many residents are federal government workers, nonprofit employees, lawyers, academics at nearby Georgetown University and recent graduates.  Glover Park includes several co-op and condo buildings (mostly apartments converted to condos), and 1920's and 1930's row houses.  There is a small-town character here with very little through traffic because so few roads lead in and out of Glover Park.  Although not near a Metro Station, most residents find the location very convenient since the bus system in this neighborhood is strong, and an ideal vantage point for walking to other locations in DC.