Georgia Row at Walter Reed: Townhome Living
Posted by Mark Washburn on Wednesday, June 6, 2018 at 3:41 PM
By Mark Washburn / June 6, 2018
Comment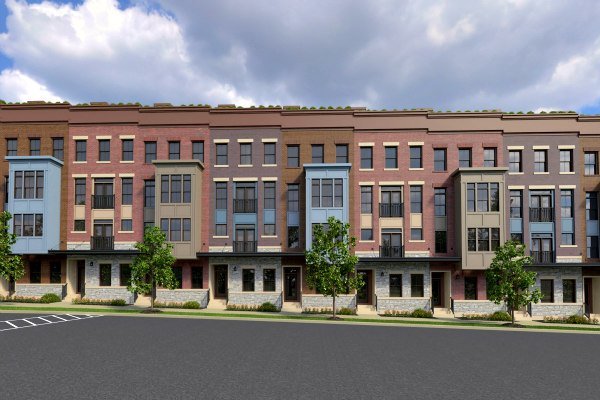 Sales are well underway for the new townhome-style condos of Georgia Row at Walter Reed. This popular new DC development is now selling its first three phases, with phase 4 of the property expected to be announced sometime in the near future.
Said to offer up condominium convenience in a multi-story living space, the new units of Georgia Row at Walter Reed range from around 700 square feet of living space to more than 1,800 square feet of living space. Floor plans come in one-, two- and even three-bedroom designs, with the main living level supplemented by bedrooms on the lower or upper levels of the home, depending on its design.
Each residence of the new property additionally comes complete with such upscale features and finishes as wide-plank hardwood flooring and high ceilings, with some units additionally including large rooftop terraces. Priced starting in the high $300,000s, new residents will also have the option of purchasing on-site parking and are sure to enjoy the convenience of bicycle storage.
The location of the new construction property is just as spectacular as its private offerings. Found across the street from the new Walter Reed redevelopment, the condos are also only a short distance from the Metro. This puts new residents within easy access of numerous planned shops, restaurants and entertainment offerings in the area.
The site of the old Walter Reed Army Medical Center campus is in the midst of a major redevelopment that plans to transform the entire site into office and retail space plus green space and residential units, including some apartments and the townhome-style condos now under construction at Georgia Row. When complete, the massive mixed-use development will be anchored by a town center, complete with plenty of outdoor space for the enjoyment of visitors and area residents alike.
Inquire For Additional Information About Georgia Row